Mattress Financing
Compare monthly payment options from several lenders in under 2 minutes.
How much would you like to finance?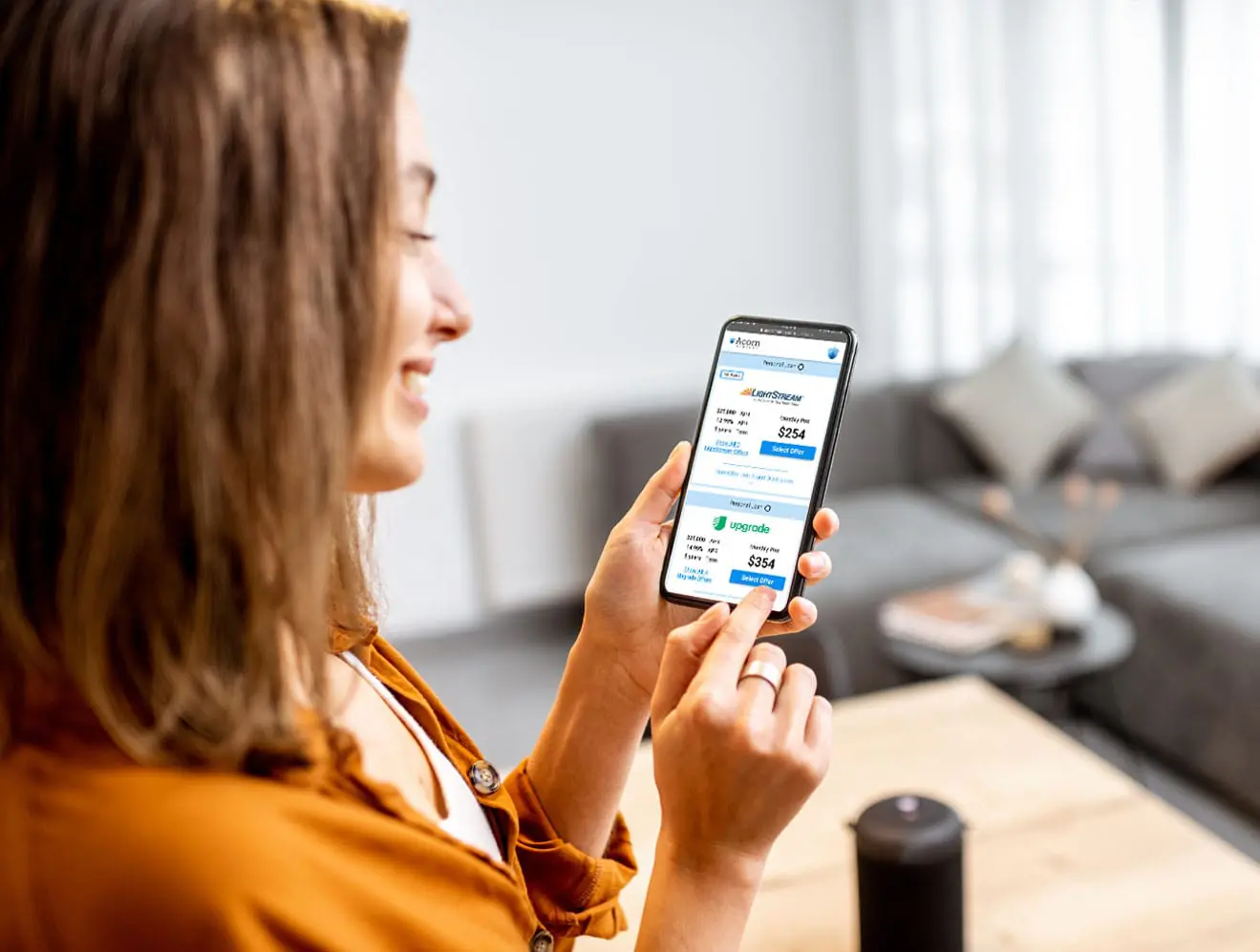 Simple Mattress Financing Options
Mattresses can be expensive leaving some individuals in need of mattress financing. Luckily, mattress finance is available through some retailers and online lenders. Having a quality mattress is an extremely important way to ensure you are getting proper sleep. Getting proper and regular sleep is essential to reducing the risk of high blood pressure, hypertension, heart disease, and other circulatory issues.
Not only are the physical health benefits evident, but the intangible mental health and stress reduction benefits that come from receiving regular and restful nights of sleep are life-changing.
Check Offers
Quick. Simple. Secure.
How To Finance A Home With Acorn Finance
How To Get Finance For Home With Acorn Finance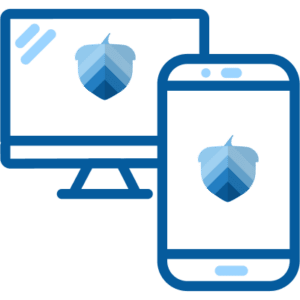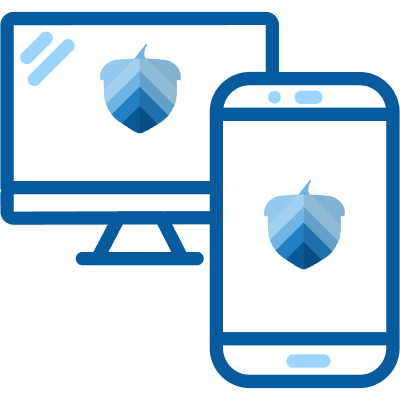 Fill out an easy online form to check for pre-qualified offers with no impact to your credit score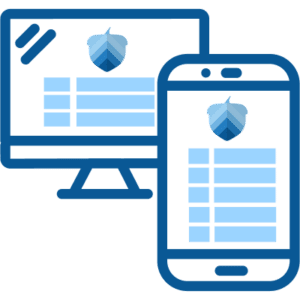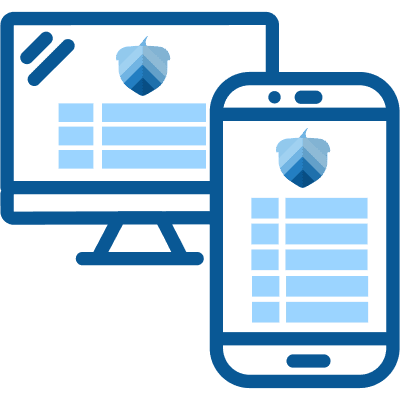 Compare terms and payment options to select the offer that's best for you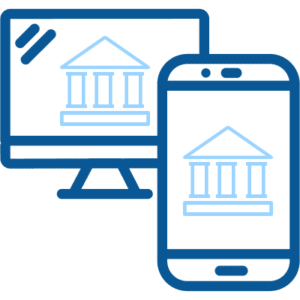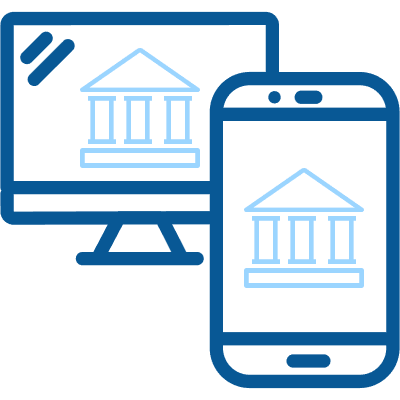 Complete your application on your selected lender's website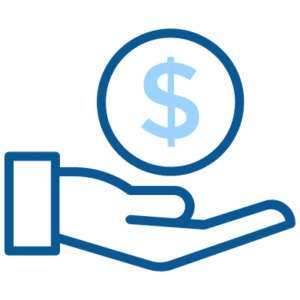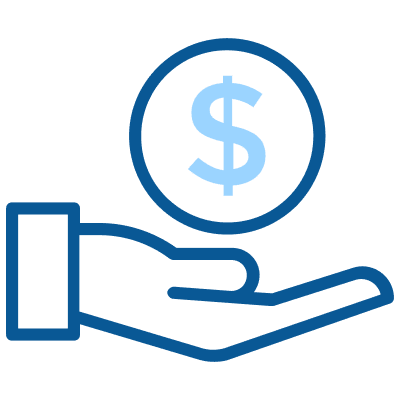 After your loan is approved, your funds should arrive within 1-2 business days2
Check offers
in seconds
Get pre-qualified for loan offers with an easy online form
Won't impact
credit scores
Checking offers will not impact your credit score
Competitive
payment options
Compare rates from our network of lenders
Receive
funds quickly
Same-day and next-day available for certain offers2
I am moving a wall and adding a door to my bedroom. I was prompted to go to Acorn by my contractor and the application process was super easy, with a pretty good rate and super quick payment.
B.V.
Missouri | Interior Remodeling
We are doing a kitchen, flooring, and painting in Eastvale, California. We just purchased the home and are completing all the updates before we move into it. Acorn was an excellent experience. Fast and I had a number of choices. I was able to get a better rate than my bank.
I had to replace my roof and the bank was not helpful, so I went to Acorn Finance. The experience there was quick and easy.
Beth L.
Georgia | Roofing & Siding
I am moving a wall and adding a door to my bedroom. I was prompted to go to Acorn by my contractor and the application process was super easy, with a pretty good rate and super quick payment.
B.V.
Missouri | Interior Remodeling
We are doing a kitchen, flooring, and painting in Eastvale, California. We just purchased the home and are completing all the updates before we move into it. Acorn was an excellent experience. Fast and I had a number of choices. I was able to get a better rate than my bank.
Compare Rates From Lenders in Our Network
Learn More About Mattress Financing
You do not have to go out and purchase the most expensive mattress on the market, however, with mattress financing options through Acorn Finance, you can ensure that you purchase a mattress that is of a high enough caliber that you can enjoy the numerous physical and mental health benefits that it can provide. So what are mattress monthly payments? Do you make payments for a mattress with mattress financing? Keep reading to learn more about mattress financing.
Can you finance mattresses?
Yes, you can finance a mattress. Some retailers may offer promotional financing. If the retailer you are working with offers promotional financing, you should listen to what it entails. In some cases promotional financing can offer a 0% interest rate for a certain term. While this can be considered the same as paying cash, you'll want to pay close attention to the terms. Promotional financing is often only available for a short term, resulting in high monthly payments. If you are unable to repay the loan in full during the promotional period, you may be charged extremely high interest charges.
If promotional financing is not an option, you may want to consider a personal loan. Personal loans can offer flexible monthly payments. In addition, they are relatively easy to qualify for. Personal loans typically offer lower interest rates compared to credit cards.
How does financing a mattress work?
Essentially, instead of using your personal savings or a high-interest credit card, you are asking a lender to let you pay off the mattress over time by making monthly payments. You will then agree to pay interest on the loan in exchange for the money upfront.
Does financing a mattress hurt your credit?
Financing a mattress doesn't necessarily hurt your credit and it can help your credit if you make all your payments on time and pay it off on time.
When you take out a new line of credit for any type of purchase, it is reported to the credit reporting agencies. Having a new line of credit may actually cause your credit score to drop a little bit. But do not worry. This is normal. Once you have started to pay down the debt, your overall debt usage should drop causing your score to go back up. Once the mattress is completely paid off, it should be reflected as a successful completion of a personal loan and look good to future lenders.
What credit score do you need to finance a mattress?
Mattress loans usually do not exceed $5,000 or $6,000 dollars, although they can. Due to the lower loan amount, lenders may be more accommodating when it comes to approving applications. Most of Acorn Finance's lending partners require a FICO 600 or above to qualify for a personal loan. If you have credit challenges you should consider applying with a cosigner. Whether you are confident you can qualify for mattress financing or not, we encourage you to apply through Acorn Finance.
How much does a new mattress cost?
New mattresses can vary greatly in price based on material, special features, and size. You can find a mattress priced for every budget. Here is a general guide provided by the Sleep Foundation:
Budget Mattress: These mattresses are usually made entirely of foam or have an innerspring construction using basic materials. The price range usually spans from $250 to $1,000 with the average price of a Queen being $600 and a Twin being $400.
Mid-Range Mattress: Usually constructed from foam, innerspring, or a hybrid using quality materials. Prices can range from $500 to $1,500 with the average Queen costing $1,000 and the average Twin costing around $600.
Luxury Mattress: Luxury beds are constructed from high-end materials and can consist of hybrid and latex construction. The price range goes from $1,200 to $3,000-plus. The average Queen can go for $1,800 with the average Twin costing around $1,300.
Aside from the cost of the mattress, you also need to consider additional expenses like foundations and accessories, shipping and setup costs, and warranties.
How often should you buy a new mattress?
There is no one answer to this question, however, there is a general rule that you should replace your mattress every 6 to 8 years. You can wait until closer to the 8-year mark if you are good about flipping your mattress every so often and you do not put too much wear and tear on it.
Though 6 to 8 years is the general rule, you should change out your mattress if under any circumstance you are no longer getting a restful night's sleep. Some other reasons to get a new mattress include:
It is over 8 years old.
It negatively affects your sleep.
You notice areas of the mattress that are damaged or saggy.
It is extremely noisy.
Your allergies or asthma are acting up more frequently.
You wake up in the morning with muscle and joint stiffness.
Is financing a mattress common?
Has your mattress seen better days? Do you wake up aching all over, sore from a poor night's sleep? Maybe there is nothing wrong with your mattress but your health condition has changed and now your mattress is too soft or too firm. Regardless of the reason, you might be in a position where you have to go mattress shopping. The first thing you may notice is that mattresses have come a long way to benefit the human body. However, some of them are very pricey. Prices can range from as low as $250 to over $8000.
Some individuals may be able to pay cash for a cheaper mattress or finance it and pay it off within a few months. Unfortunately, a cheap mattress might not be the best investment. If you have health issues such as back pain or a chronic illness, it's possible that a more advanced and higher quality mattress is necessary. Even if you don't have health problems, a better mattress may offer more benefits and last longer. So how do you afford a mattress that is out of your cash budget? Mattress financing!
Recent statistics suggest that more than 50% of mattress purchases are financed. Of the people who buy high end mattresses, 30% finance them. A lot of mattress stores will offer their own in-house deals or partner with 3rd party lenders that offer financing. Whether they offer in-house financing or use a 3rd party lender, you can usually apply in-store and purchase the mattress of your choice. They may even offer 0% financing for a fixed term. The length of the term usually depends on the purchase price.
How often can you finance a new mattress?
If you have already financed a mattress but need to finance a new mattress again, it will depend on a number of things. Your credit score will be really important in determining whether or not you can get financing. If you still owe money on the last mattress purchase, you may need to pay off that one before you qualify to finance another one. You might want to finance a new mattress because you are buying one for another bed. In this case, you might have two mattress loans. Whether you will be granted financing to do this depends primarily on your credit score and debt to income ratio. If you are carrying too much debt relative to your income, you may not be able to finance another mattress. On the other hand, if your debt ratios are good and your credit score is average or above, financing a new mattress shouldn't be a problem.
Can you finance a new mattress online?
You can apply for mattress financing online. Some retailers market their mattresses exclusively online so you can apply for financing along with your purchase. If a retailer does not offer financing or perhaps you do not qualify, you may need to use an unsecured personal loan. Retailers that offer promotional financing may have strict requirements. Compared to a high-interest credit card, a personal loan can usually offer lower interest rates.
To check mattress financing offers, you can submit an online form at Acorn Finance. Acorn Finance has top national lending partners that can offer personal loans for mattress financing. Checking offers at Acorn Finance does not impact your credit score. Our lending partners can offer APRs as low as 6.99%, depending on credit score.
What are the benefits of mattress financing?
Should you pay cash or should you finance? People commonly ask this question. Paying cash can be simpler and cheaper because you don't need to apply for credit, keep up with monthly payments, or pay interest and other fees.
So, why would you finance if you can pay cash? Well, there are some very good reasons why. Some people feel it's better to keep as much cash as possible in savings. After all, you never know when you might need the money you have saved for an emergency or another major purchase. Financing will let you keep the money you saved and still get the mattress you want.
Another benefit of mattress financing is that it may allow you to purchase a higher quality mattress. While you may pay extra to borrow money, a higher quality mattress might last longer, making it a better value. Cheaping out on a mattress can be an expensive mistake, not only for your bank account but your health too.
Financing your mattress purchase and making payments on time can help you build a credit rating too. This can be really helpful if you want to borrow money in the future.
Can I finance multiple mattresses at once?
Now that we have looked at the benefits of financing a mattress, you may want to know if you can finance more than one. Buying more than one mattress at a time may be more common than you think. In some cases, you may even be able to score a discount for buying more than one mattress. As long as you qualify, you can finance multiple mattresses at once. To qualify for higher loan amounts, you will likely need decent to good credit. In addition, make sure you can afford the monthly payment. Although you may get a discount for buying more than one mattress at once, your total bill may add up quickly, especially if you add warranties and other protective items.
What type of loan is best to finance a new mattress?
Let's talk about how to finance a mattress and the best way to do that. You can get your financing right where you buy your mattress in some cases. If this is an option, it can offer convenience and you may be able to secure a promotional financing offer. Promotional offers often lure buyers in and encourage them to purchase with little or no thought. Regardless of how enticing a promotional offer is, always be sure to understand the terms of the loan. For example, if you are being offered 0% for 6 months, you should find out what happens if you do not repay the balance in full before the 6 month mark. If you miss a payment or need more time than the promotional period allows, you may face extremely high interest rates.
If you need to finance more than one mattress, you can. If promotional or in-store financing does not fit in your budget, you should consider a personal loan.
An unsecured personal loan is a great way to go for a lot of reasons. First, it can offer a fixed monthly payment and set term. Next, you can get prequalified and determine your budget before you go shopping. Shopping around with no budget in mind can cause spending to get out of control. Lastly, you can use a personal loan for the mattress, bedroom furniture, or anything else you may need to finance.
If you get prequalified for a personal loan and are offered a better deal at the store, you can always decline the personal loan offer. At Acorn Finance, you can check personal loan offers without impacting your credit score.
Do mattress stores offer financing?
Yes, some mattress stores do offer financing. The only thing you should be wary about is, especially if you do not have the best credit, is that sometimes interest rates can be at or exceed 29.99%. With interest rates that high, you might be paying on that mattress long after it is no longer in your home.
It may be a better idea to seek outside financing through Acorn Financial to lock in mattress financing with a much lower interest rate. Acorn Finance has lending partners that can offer rates as low as 6.99%. In addition to competitive interest rates, consumers have the opportunity to compare multiple offers at Acorn Finance. This can give you an idea of what a fair and competitive offer is based on you as a borrower.
When it comes to your sleep and overall health, don't take shortcuts. When it's time to purchase a mattress, purchase a quality mattress. A good night's sleep is instrumental to keeping your blood pressure normal and keeping your circulatory system functioning properly. If you do not want to deplete your savings to purchase a new mattress, or you would like to get something in the next price range up, you can do so with a small personal loan provided through Acorn Finance.
Acorn Finance has trustworthy lending partners that can offer APRs as low as 6.99% depending on your credit score. Individuals can discover simple and competitive payment options through Acorn Finance. At Acorn Finance, you can submit one application and receive loan offers in 60 seconds or less with no impact to your credit score. Once you have claimed the best offer and finalized the loan, you can receive funds quickly.
Check competitive mattress financing offers. . . apply online today!
How Does Acorn Finance Compare?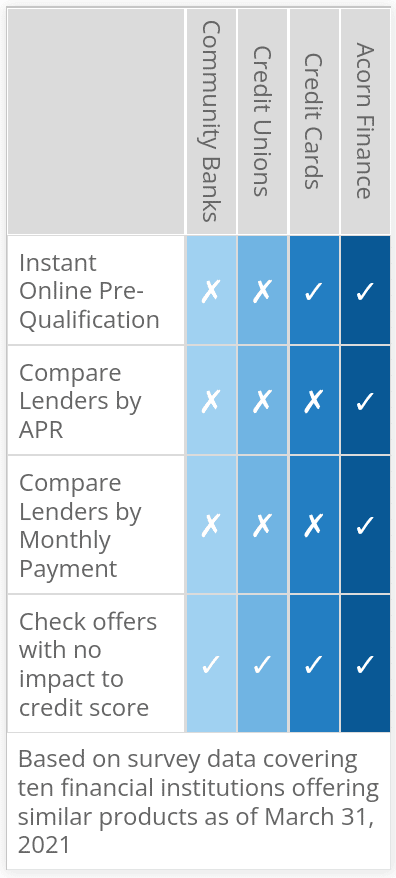 Compare Rates From Top Lenders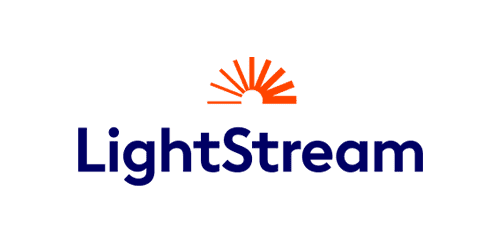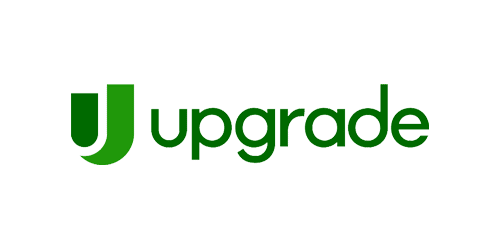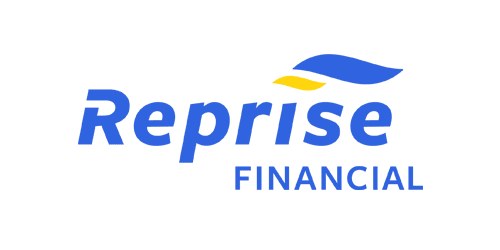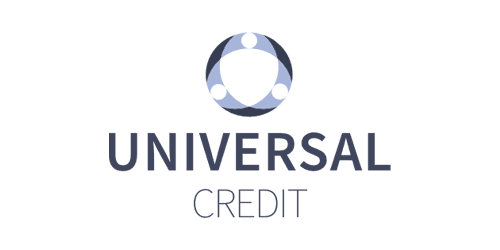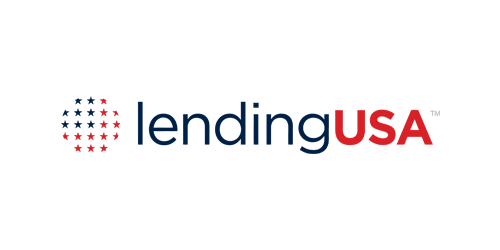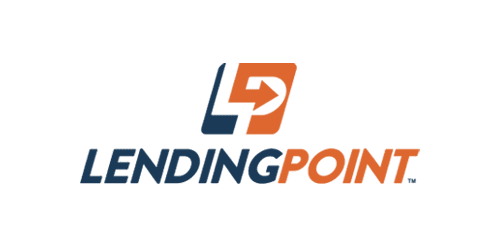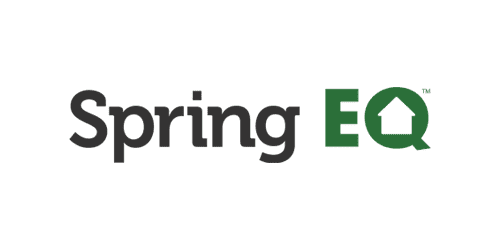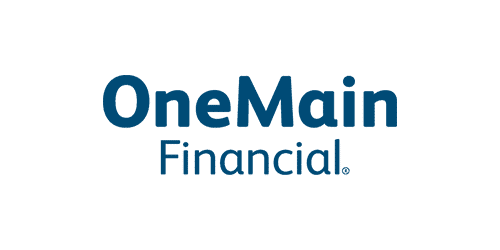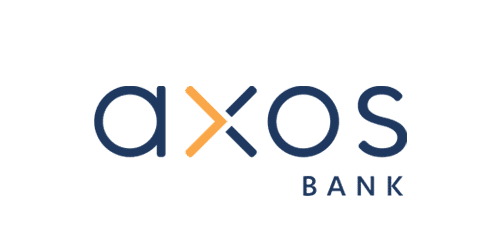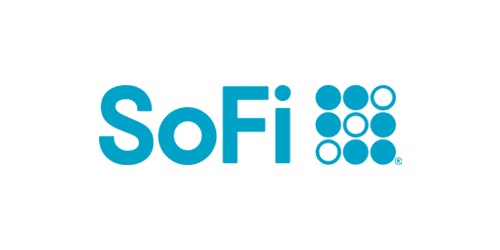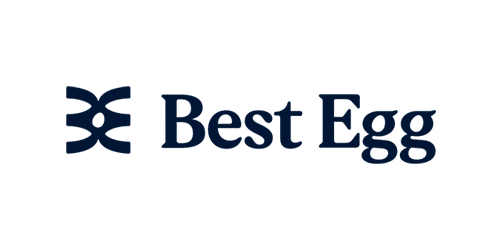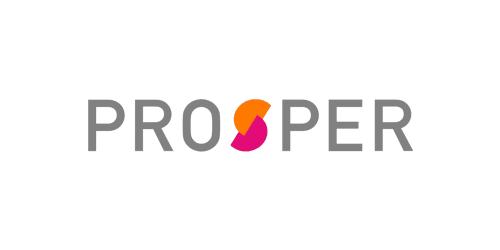 Are you a contractor?
Generate more revenue with Acorn Finance.
Offer customers the ability to finance their dreams with zero dealer fees.
Get Started
Popular Home Improvement Projects
Barn Financing Options
One home, endless possibilities
Personal Loan Information