Is A Home Improvement Loan A Good Idea?
Compare monthly payment options from several lenders in under 2 minutes.
Check Offers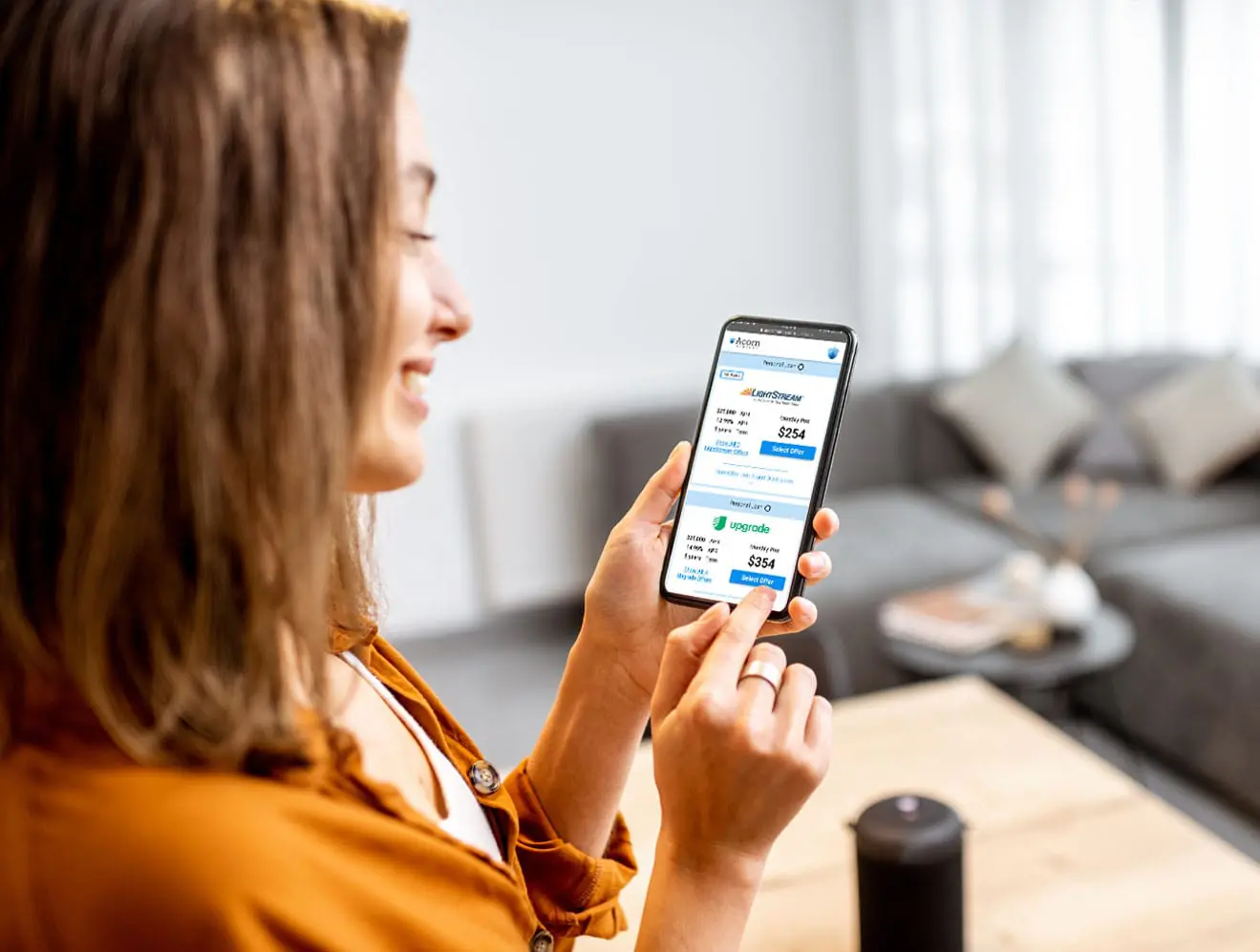 Are Home Improvements Worth It?
Home improvement loans aren't necessarily a bad idea – at least, not if you're using them the way they should be used. Some people take out home improvement loans to cover other expenses, like vacations or weddings. However, you should only ever use a home improvement loan for that purpose and that purpose alone – to repair or improve your home.
Check Offers
Quick. Simple. Secure.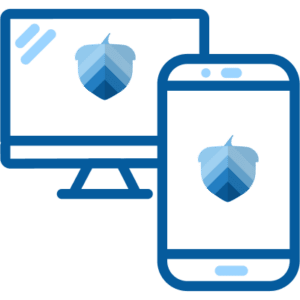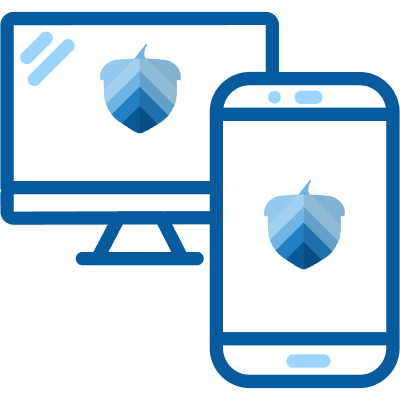 Fill out an easy online form to check for pre-qualified offers with no impact to your credit score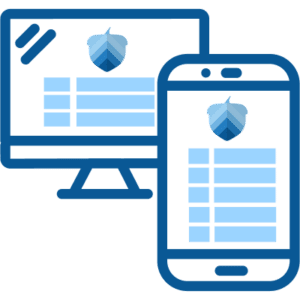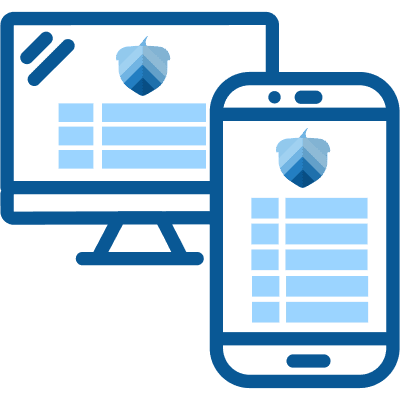 Compare terms and payment options to select the offer that's best for you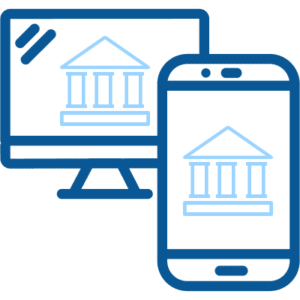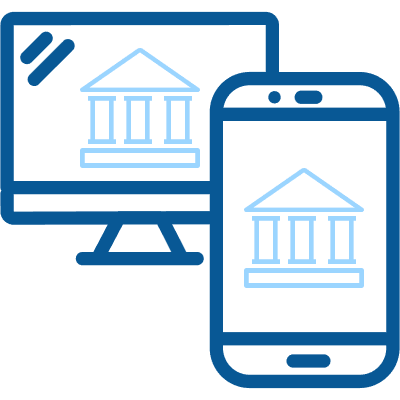 Complete your application on your selected lender's website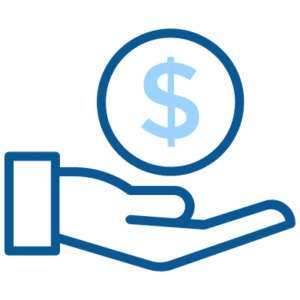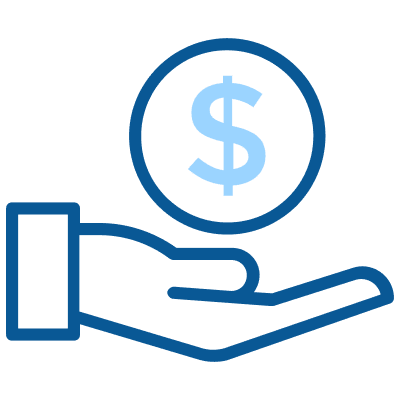 After your loan is approved, your funds should arrive within 1-2 business days2
How It Works
Check offers
in seconds
Get pre-qualified for loan offers with an easy online form
Won't impact
credit scores
Checking offers will not impact your credit score
Competitive
payment options
Compare rates from our network of lenders
Receive
funds quickly
Same-day and next-day available for certain offers2
Compare Rates From Lenders in Our Network
Learn More About Is A Home Improvement Loan A Good Idea?
Many homeowners assume that any kind of home improvements will pay for themselves, since they'll increase the value of a home. While it's true that home improvements do often increase the value of a home, that's not always the case.
Are home improvement loans a bad idea?
Some types of home improvement loans tap into your home's equity, using the home as collateral. That means that, should you default on the loan, your home is on the line. Therefore, you should only ever use home improvement loans like these on expenses related to the home – and only if you know you can afford the monthly repayment.
Otherwise, it's probably not worth it.
When are home improvement loans a good idea?
You should only do home improvements to make your home more livable – not necessarily to increase resale value. These projects don't always recoup their total cost, so it's important to do home improvements that you actually want to do instead of the ones you think will "make money." Increasing home value is an added bonus of a home improvement project.
You'll want to consider a few factors before taking out a home improvement loan. If the project is relatively inexpensive, you may be better off paying for the costs out of pocket than taking out a loan.
Otherwise, if you know you're going to have trouble coming up with the cash or simply want the flexibility to pay for the cost of these upgrades over time, instead of all at once, a home improvement loan is a good idea.
What credit score is needed for a home improvement loan?
Credit score requirements for home improvement loans vary depending on the type of loan you're applying for as well as the lender you're working with.
For example, if you're applying for an FHA 203(k) rehab loan, which the federal government facilitates, you will need a credit score of 620 or higher. If you're applying for a cash-out refinancing home improvement loan, you'll need around 620.
Home equity loans or HELOC (home equity line of credit) loans have higher credit score requirements, for the most part. These are usually around 660 to 700 or higher.
As far as personal home improvement loans go, it's anyone's guess! These credit score requirements vary by the individual lender, and they can vary quite widely. Some lenders will offer financing to homeowners with credit scores as low as 560, while others require a 700 or higher.
What is the cheapest way to borrow money for home improvements?
Many people consider home improvement loans as they're figuring out how to pay for home improvements, but this is not the only option. One of the most affordable ways to fund home improvements is to simply save for them over time. Suppose you're able to set aside a small amount of money every week or every month. In that case, you should be able to save up enough cash for your project without having to pay the additional interest that's included in a home improvement loan.
Otherwise, you'll want to consider your financial situation and the size of your project before you decide what the best and cheapest way to borrow money for home improvements is for you.
Home improvement loans, typically unsecured personal home improvement loans, are usually the easiest to qualify for. You can get money in as little as a day and since these loans are unsecured, you won't have to use your house as collateral. These are best for small or mid sized projects since they don't have as many fees (and can be received in smaller loan amounts) than home equity loans or HELOCs. You can also get these loans faster.
Home renovation loans sometimes have higher interest rates than HELOCs or home equity loans, particularly if you have poor credit – so it may be worth it, depending on the fees, for you to go for a HELOC or home equity loan instead.
HELOC and home equity loans can take longer to apply for, but since the loans are secured with your house as collateral, you may be able to qualify for a better interest rate.
Is a home improvement loan considered a mortgage?
Home improvement loans are sometimes confused with mortgages but they are not one and the same. Home improvement loans are personal loans, often unsecured personal loans, that you can take out without providing any kind of collateral. These are loans meant to be used to pay for home repairs and renovations and generally have shorter repayment windows and terms than mortgages (usually two to ten years).
A mortgage, on the other hand, will usually last for around ten to thirty years. You'll pay lower interest rates and your home will serve as collateral for the loan. Your home will be at risk if you fail to pay back the loan.
Who is eligible for a home improvement loan?
Just about anyone can qualify for a home improvement loan – it's all about finding the right loan for your financial situation.
Usually, you'll need a credit score of at least 560 (often higher) in order to qualify. You may have to meet a minimum income threshold, usually around $30,000 to $50,000 or higher. You may need to provide proof of income as well. That way, the lender can determine your debt-to-income ratio and determine an appropriate interest rate and repayment term.
For certain types of home improvement loans, like home equity loans or home equity lines of credit, you'll also have to show that you have some equity in your home. To do this, an appraisal is often required. You'll need to meet other guidelines in order to qualify for these loans, too, since your home is being used as the collateral in a secured loan.
Can you add renovation costs to conventional mortgages?
Yes. The most common way that people do this is by securing an FHA 203(k) loan. These renovation loans are for borrowers who are purchasing a home that's in need of major repairs, renovations, or upgrades. You'll get the funding you need for the purchase of your home and to do accompanying renovations.
The catch Is that you have to apply for the mortgage and the built-in home improvement loan all at the same time – since it's one loan.
Fannie Mae also offers a HomeStyle Renovation Mortgage option. It allows you to combine your loan with other Fannie Mae products but you cannot incur rehab costs that are more than 75% of the purchase price of the property plus renovation costs or the appraised value of the property, whichever is less.
Otherwise, the only way to add renovation costs to a conventional mortgage is to do a cash-out refinance. You can cash out your existing mortgage balance, then use that money to apply for a new loan plus some extra (which will go toward the cost of your home improvements).
This can be costly so it's important to make sure it's the best option for your unique financial picture before you decide.
Which bank is best for a renovation loan?
Looking for a home improvement or renovation loan? If so, you'll want to start your search with Acorn Finance. Acorn will allow you to compare lenders and their customized offers for you without performing a hard credit check. You can explore offers from leading lenders like SoFi, Best Egg, and LightStream without having to worry about your credit score taking a nosedive.
In addition to the online lenders that you'll find on Acorn Finance, you can also apply for a renovation loan with your local bank or credit union. Although these loans take a bit longer to apply for (meaning it can take longer for you to get your money), they are good options if you would rather deal with a local lender.
Can furniture be included in a home loan?
In some cases, you may even be able to add furniture to your home loan. This isn't common – but some home loans might let you wrap these costs in. Be very mindful of your budget and your financial picture if you choose to do this, though – it might not be the smartest choice.
If you can, stick to cash when financing furniture purchases. Prioritize the furniture you need and want the most. You can always apply for a personal loan to furnish your home (typically an unsecured personal loan, in which your house won't be on the line as collateral) but it's not a good idea to finance these purchases unless you truly need the items you're buying.
Keep in mind that many furniture stores offer zero-interest financing for a set period of time. It may make more sense to buy directly from the furniture store to cover the bases instead of rolling furniture into a loan – you'll pay much less over time.
Can you borrow more than the asking price on a house?
You can sometimes borrow more than the asking price on a house. It ultimately depends on the type of mortgage you're applying for.
If you're interested in borrowing more than the asking price on your house because you want to use the balance to pay for home repairs or upgrades, you might want to think about applying for an FHA (203)K home repair loan. This government-backed loan is backed by the Federal Housing Administration and lets you borrow money both for the house and for home improvements by using only one loan.
You have to be the owner and occupant of the home (not a real estate investor) and you have to have a down payment of 3.5% for one of these loans plus the repair costs. You can borrow enough to finance 110% of the home's final value after renovation, with the repair costs placed in escrow at closing and released after a licensed contractor completes the work.
Can I buy appliances with my mortgage?
In some cases, you may be able to buy appliances, but it's not usually necessary. If the home you are buying already has appliances, check with the current homeowner to see if the existing appliances can be included in your purchase of the home.
If the house doesn't already have appliances and you aren't planning on bringing your old ones with you, then you'll need to find another way to pay those costs. Rolling them into your mortgage usually isn't the best option.
That's because most appliance vendors offer no-interest financing, just like furniture stores. Shop around to get the best deals on your appliances and so you can avoid paying costly interest payments.
What is the collateral in a blanket mortgage?
A blanket mortgage is a single mortgage that covers two or more pieces of real estate. The entire bundle of real estate is held together as the collateral but you can sell individual properties without having to get rid of or retire the existing mortgage.
These kinds of mortgages are popular for developers, flippers, and real estate investors. They let you have more cash on hand and to save time. You can save on the costs associated with applying for and closing on multiple mortgages at once.
In a blanket mortgage, the entire real estate bundle is the collateral. The entire group of assets serves as the collateral, in this case, than the individual properties themselves.
What is a micro home loan?
A micro home loan is a personal loan for a tiny home. Tiny homes, or micro homes, are those that are less than 400 square feet. With these homes, you will usually find most of the features, comforts, and amenities that you'll see in typical homes, like beds, bathrooms, kitchens, and living rooms, but on a much smaller scale.
Financing a tiny home or micro home can be tricky because they are often only for homes that are built on permanent foundations. Tiny homes are often built on mobile frames and often cost less than mortgage minimums (because some mortgages have minimum amounts attached to them that you must meet).
If you already own a home, you might be able to finance a tiny home via a home equity loan or a home equity line of credit. You can also look specifically at tiny home mortgages, also known as chattel mortgages, which have shorter repayment terms because the loan amounts are so small.
If your tiny home is on wheels, you might qualify for an RV loan, too. Personal loans can be used as a last resort for most people, too. You can use personal loan funds for just about anything you want and are appealing because they don't require any kind of collateral.
A home improvement loan may be a good idea for you if you need to make some repairs or upgrades to your home. By taking out a loan, you can spread the cost of your improvements over time and avoid putting a strain on your day-to-day budget.
Before applying for a loan, be sure to compare interest rates and terms from different lenders to find the best option for you.
And remember, as with any type of debt, it's important to make sure you can afford the monthly payments so that you don't end up in over your head.
I am adding a hot tub and other patio enhancements to my house. My experience using Acorn Finance was excellent.
Tracey E.
Kentucky | Patios & Decks
I am extending my patio. My contractor informed me of possible financing and the Acorn Finance experience was awesome, very easy.
Monica L.
Texas | Patios & Decks
The whole process itself was just so fluid, all the way through to the end. I was thinking it can't be this easy, but it really was!
Janina D.
Kentucky | HVAC
I am adding a hot tub and other patio enhancements to my house. My experience using Acorn Finance was excellent.
Tracey E.
Kentucky | Patios & Decks
I am extending my patio. My contractor informed me of possible financing and the Acorn Finance experience was awesome, very easy.
Monica L.
Texas | Patios & Decks
Compare Rates From Top Lenders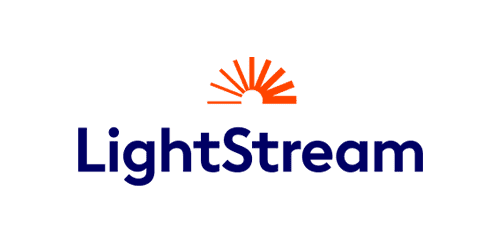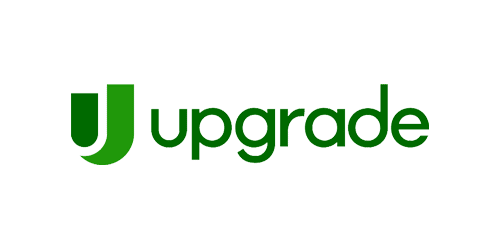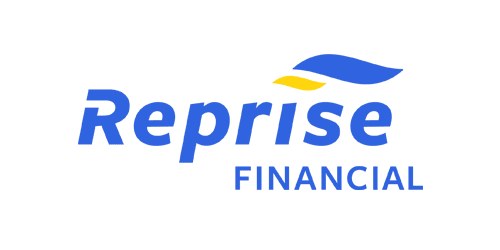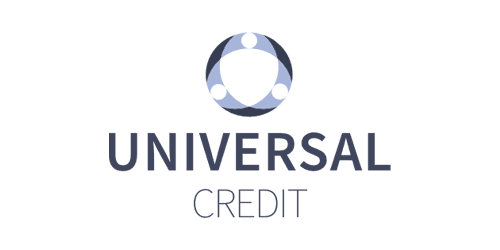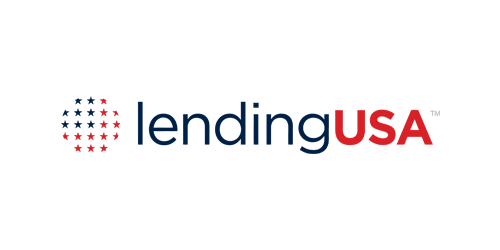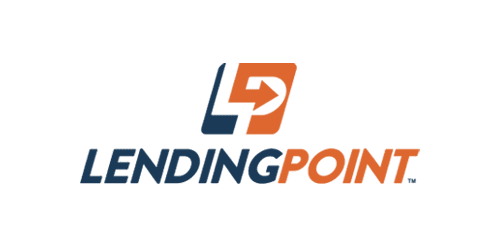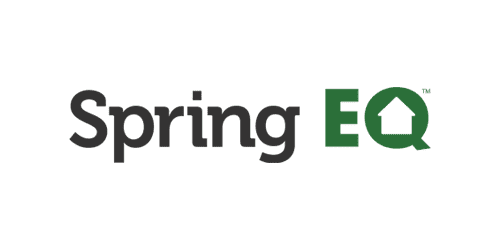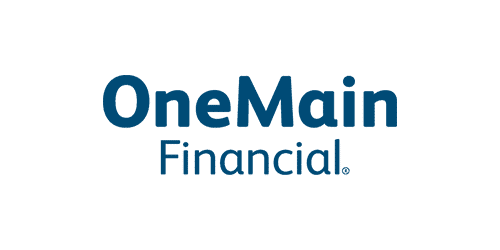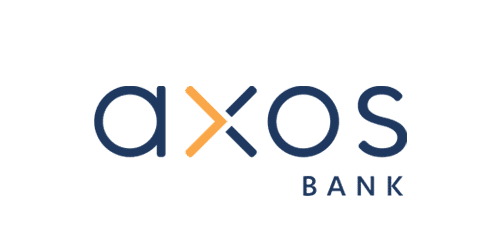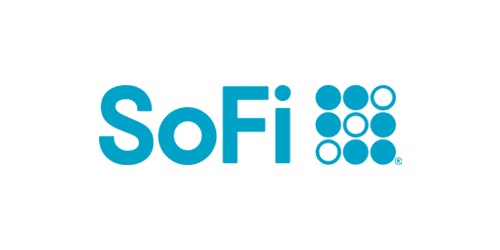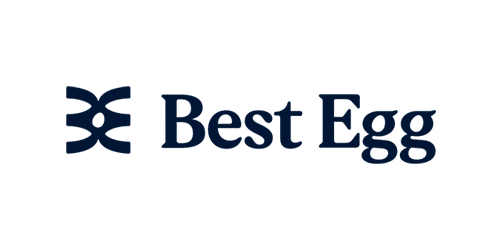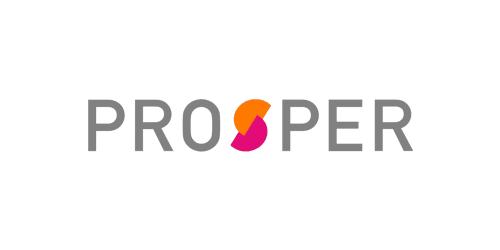 Are you a contractor?
Generate more revenue with Acorn Finance.
Offer customers the ability to finance their dreams with zero dealer fees.
Get Started
Popular Home Improvement Projects
Barn Financing Options
One home, endless possibilities
Personal Loan Information