Unsecured Loans
Compare monthly payment options from several lenders in under 2 minutes.
Check Offers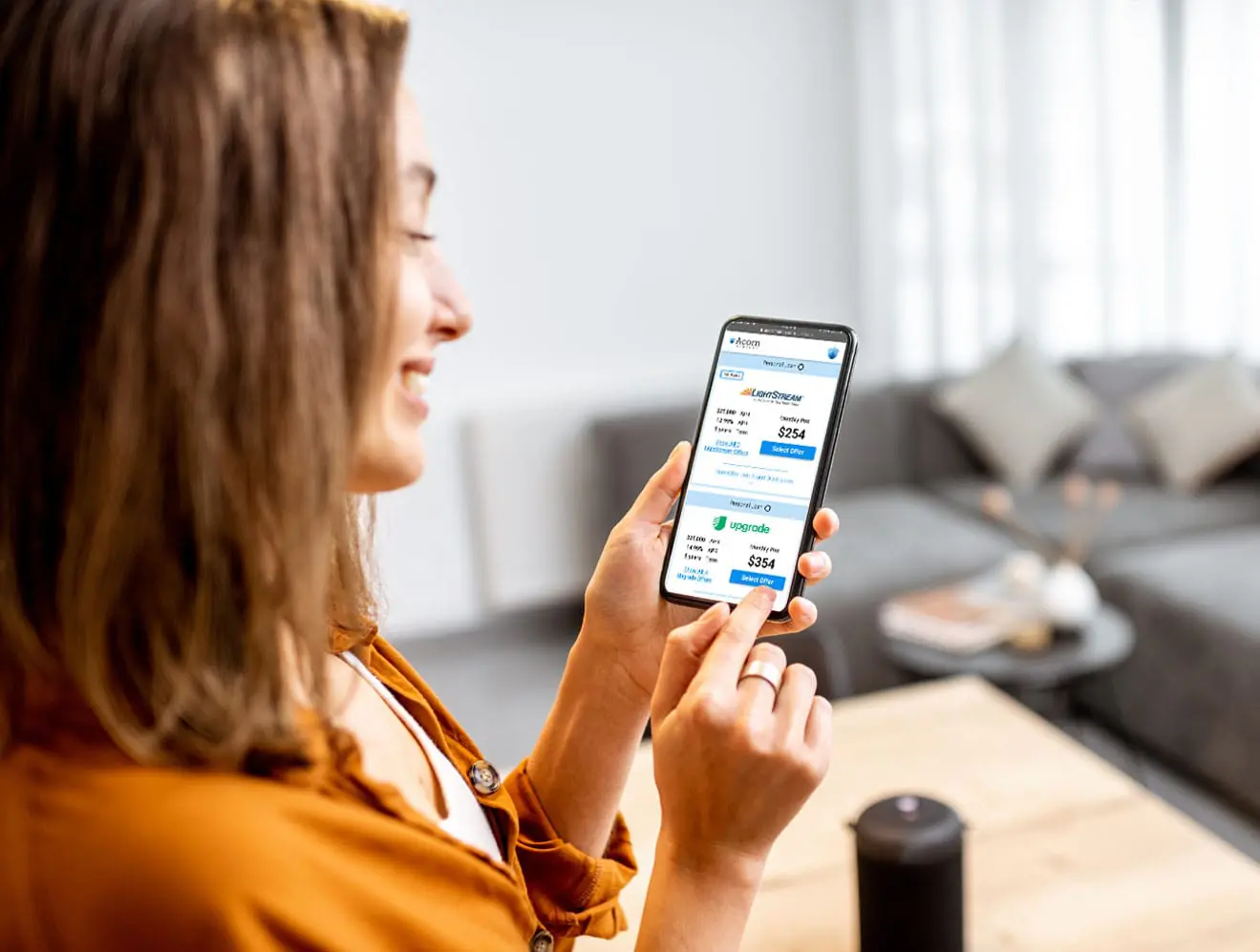 Unsecured Personal Loan Options, Rates & More
In the world of finance, there are many types of different loan options that benefit a variety of potential borrowers in varying ways. One loan type, unsecured personal loans, is a type of loan that is not financially tied to any form of collateral or guarantor. If you want to renovate your house, consolidate your debt, or reorganize your finances, then unsecured loans are a great option to consider.
Check Offers
Quick. Simple. Secure.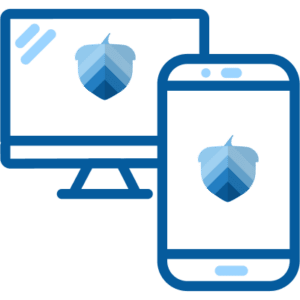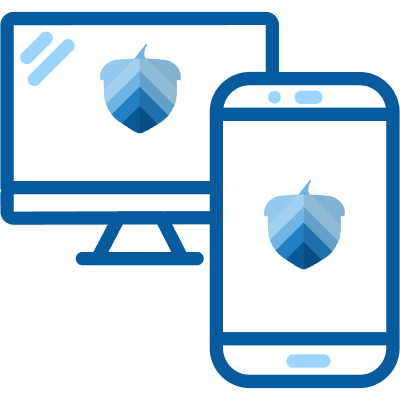 Fill out an easy online form to check for pre-qualified offers with no impact to your credit score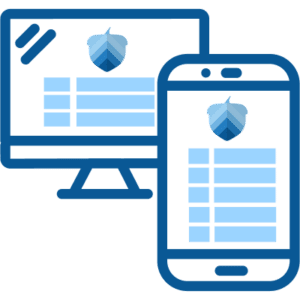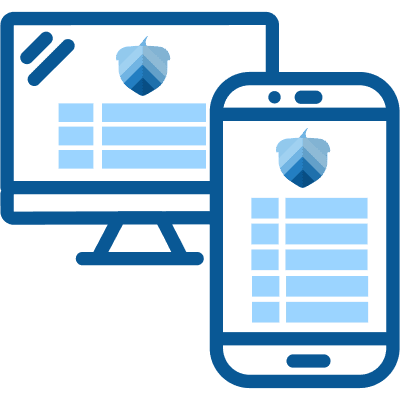 Compare terms and payment options to select the offer that's best for you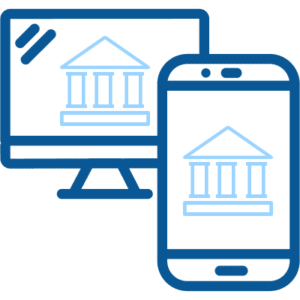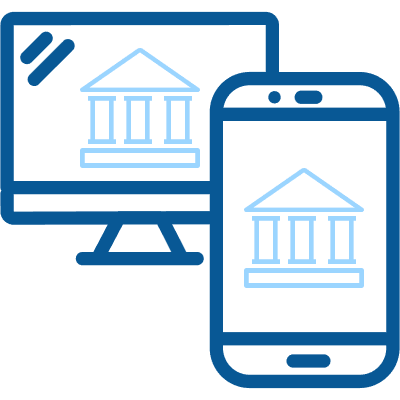 Complete your application on your selected lender's website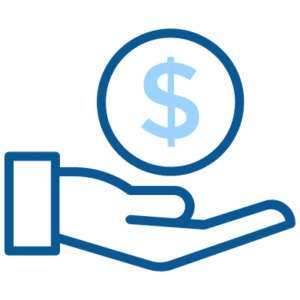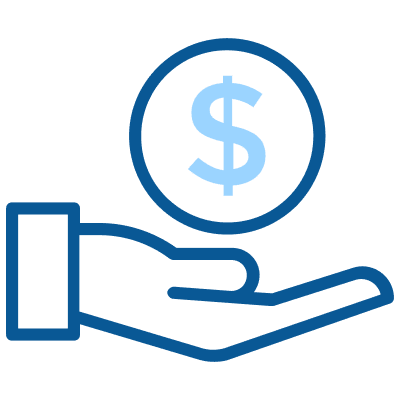 After your loan is approved, your funds should arrive within 1-2 business days2
Check offers
in seconds
Get pre-qualified for loan offers with an easy online form
Won't impact
credit scores
Checking offers will not impact your credit score
Competitive
payment options
Compare rates from our network of lenders
Receive
funds quickly
Same-day and next-day available for certain offers2
Compare Rates From Lenders in Our Network
Learn More About Unsecured Loans
You may have some questions before you move forward. Can you get unsecured loans for bad credit? What is an unsecured loan? What is the difference between a secured vs unsecured loan? There is much information to know, such as the answers to these questions, regarding unsecured loans and how they can benefit you if you decide to apply for one. Keep reading to learn more about unsecured personal loans.
What are unsecured loans?
An unsecured loan is a form of credit that an individual can apply for with no financial value or asset tied to its approval.
With an unsecured loan, there is nothing that a borrower needs to put up to receive varying amounts of money in the form of a loan from a trusted lender.
Collateral is something of value like money, assets, or other things that can fulfill the financial obligation of the loan if a borrower fails to repay the debt.
A guarantor is someone who possesses enough financial resources to pay the loan in full if the borrower cannot meet their agreed-upon loan obligation.
Unsecured loans are usually offered to individuals with above-average credit as the issuing lender agrees to approve the amount without any specific form of collateral to collect if the borrower defaults.
How do you qualify for an unsecured loan?
A variety of factors may qualify you for an unsecured loan. Lenders typically consider a variety of factors when evaluating borrowers. These factors can include:
Credit rating
Annual income
Debt-to-income ratio
Bank account transactions
Length of credit accounts in good standing
Absence of public record or bankruptcy
The better your credit rating the more likely, if approved, you may get access to lower interest rates and possibly higher loan amounts.
Knowing all the above-listed information may indicate if applying for an unsecured personal loan makes sense.
How much can I borrow unsecured?
At Acorn Finance our lending partners can offer unsecured loans with amounts ranging from $1,000 to $100,000. Within the industry, there are several other lenders that may offer similar loan amounts. It's unlikely to ever find an unsecured personal loan offer that exceeds $100,000.
Generally, the higher the amount of the unsecured loan then the higher amount of interest you might be paying. This is not always true and ultimately these specifics are determined by your potential lender.
No matter how much you can qualify for, it is recommended you are not borrowing an amount greater than your financial ability to repay it. Always incorporate room for fees, interest rates, and more when assessing your budget for an unsecured loan.
What are the advantages of an unsecured loan?
The major advantages of an unsecured loan are grand, as they are usually offered to individuals with good to excellent credit, but that depends on many factors.
With an unsecured loan, you don't need to put up any collateral or money upfront to get approved. That means the loan you receive, and its repayment mostly depends on your personal ability to fulfill the debt.
Another great benefit of an unsecured loan is how it may positively impact your credit report. Unsecured loans are usually reported to most credit bureaus and may increase your credit score, help you get future loans in the future, or help mend a rocky credit history granted that you get approved for it. Lastly, unsecured loans generally do not have any spending restrictions, thus allowing borrowers to spend the funds however they would like.
Why would you need an unsecured loan?
An unsecured loan is a form of credit that can be used for debt reconsolidation, home repair or renovation, and even a way to restructure your finances to make things simpler. While these are a few common uses for unsecured personal loans, you may use them for other expenses as well such as emergencies or weddings.
Debt consolidation is a way to organize all your current debts from any lenders you are borrowing from and transferring the balances to one concise loan agreement that you can pay over time. This means that you can technically have the debt from other credit cards and loans transferred to your new unsecured personal loan and make one payment per month instead of multiple.
This strategy can help you make your financial obligations simpler and more manageable, lessening complexity and making your new payment easier to budget without too many moving pieces.
Perhaps you are looking to redo your kitchen after a flood or add insulation to your master bedroom. These projects tend to be costly, and so an unsecured personal loan may help to pay for the renovation without going out of pocket and draining your savings.
What is the best unsecured personal loan?
Ultimately, it's up to you to determine which unsecured personal loan offer is best. As long as the offer is from a credible lender and the terms are favorable for your needs and budget, it should be considered. When comparing lenders and offers you should consider total loan costs.
What credit score do I need for an unsecured loan?
Unsecured loans are usually offered to individuals with a credit score ranging from 600 to 850, but this may vary depending on several factors, including the lender.
Different lenders offer loans to individuals based on financial credit history, income, and more, and some lenders even specialize in offering unsecured personal loans to people with bad, poor, or no credit.
Finding out where you financially stand can help you know how to move forward.
What is the best unsecured loan for bad credit?
The best-unsecured loans for people with bad credit are with lenders who specialize in these cases. Generally, when an unsecured loan is approved for people with bad credit, the interest rates may be extremely high, but this is all determined by the lender.
If your credit is in bad shape, you may want to consider finding a cosigner who can help take legal obligation over the loan and may increase your chances of getting approved.
A cosigner is someone with good or excellent credit and a strong income that can apply with you for a loan to increase your chances of approval. Legally cosigners are obligated to repay the entirety of the loan if the primary borrower fails to meet their obligation as per unsecured loan terms agreed upon.
With bad credit, this may be a viable option to get an unsecured loan and may even lower your interest rates depending on different factors.
If you don't have a cosigner, you should work on rebuilding your credit before applying for an unsecured personal loan.
Can you pay off an unsecured loan early?
Although you can repay an unsecured loan off early, you need to understand your loan agreement before doing so as there may be penalties with that form of action.
Some lenders have premature payment fees for those who try and pay off their loans before their agreed-upon term has ended. At Acorn Finance, our lenders do not have prepayment fees.
Paying an unsecured loan off early can be a smart way to reduce your debt while saving money on interest. You may want to consider this when selecting a loan term. In some cases it makes sense to choose a longer term with a lower monthly payment, if you have the intention of paying it off early. In the event of a financial straining month you are committed to a lower monthly payment. However, during most other months when you have extra income you can pay more toward your unsecured personal loan.
What happens if an unsecured loan is not paid?
If an unsecured loan is not paid, your credit score may be severely affected negatively. Your loan may also incur certain fees associated with unfulfillment of payment. After a while, there is a chance that a court may grant a lender or the owner of your debt the right to garnish your assets to repay the loan.
If you have a cosigner, they will be responsible for the entire loan amount.
The best way to avoid any situation like this is to make sure you borrow an amount of money through an unsecured loan that is a reasonable sum you can pay off in agreed-upon terms. If you encounter a situation where you can no longer make the monthly payment, call the lender right away. They may be willing to work with you to avoid legal action.
Can unsecured loans be written off?
Some debt may be a write off. For example if you take out a secured home equity loan to make home improvements, you may be able to write off the amount of interest you paid on the loan. However, an unsecured personal loan usually does not qualify for any tax deductions.
If a loan has been unpaid for three consecutive financial quarters, then this loan can be written off by the lender to help balance their sheets and avoid non-performing assets (NPAs).
What is the average interest rate on an unsecured loan?
Average personal unsecured loan interest rates usually vary depending on the credit score of the applicant. Here are some averages of personal loan interest rates:
720-850 credit scores – 10.3% – 12.5%
690 – 719 credit scores – 13.5% – 15.5%
630 – 689 credit scores – 17.8% – 19.9
300 – 629 credit scores – 28.5% – 32%
These figures are estimates and depending on the lender's criteria and the borrower's financial history, they are subject to change.
Can I get an unsecured loan with bad credit?
You can get an unsecured loan with bad credit; however, you may be subject to higher interest rates.
The best way for individuals to get approved for an unsecured loan with reasonable interest rates would be to find a cosigner to apply with. This will allow the potential lender to have more confidence when they consider lending the borrower money, as the cosigner's credit and income will be part of the determination process.
While we see the importance in borrowing money even if you have bad credit, we encourage bad credit borrowers to rebuild their credit before applying for an unsecured personal loan.
Does an unsecured loan hurt credit score?
An unsecured loan that is in good standing and has payments made in agreed-upon timeframes may positively affect your credit score.
Future lenders may use this info to offer you loans down the road, and credit bureaus are usually reported to by lenders to reflect up-to-date loan fulfillments met. However, initially your credit score may drop a little from securing an unsecured personal loan. When you take on more debt or have your credit pulled, it's normal for these changes to reflect in your credit score.
Where can I get an unsecured loan?
You can find an unsecured loan through many lenders online and in person. Most banks, credit unions, and online lenders offer unsecured personal loans. They may refer to them as home improvement loans or debt consolidation loans, but they should be the same thing. If you are looking for an unsecured personal loan you should check offers at Acorn Finance. You can do so by completing the online form. Within 60 seconds or less you can check unsecured personal loan offers with no impact to your credit score.
What are the disadvantages of unsecured loans?
Unsecured loans can provide the funds you need without forcing you to provide collateral. As a result, they can offer borrowers less risk than a secured loan. While this may sound ideal for you as a borrower, you will need to consider the lender's position. Without collateral, the lender has an increased risk. This is where some of the disadvantages can stem from, although an unsecured loan is still preferred by many borrowers. Some of the disadvantages an unsecured loan may present are:
Unsecured loans may have higher interest rates. As a result, your cost of borrowing money may be higher compared to other options. However, compared to credit cards the rates may seem low. If you do not have enough supporting cash flow to pay this back each month, then this can lead to financial problems.
Unsecured loans may encourage overspending. An unsecured loan is usually funded as a lump sum and repaid in monthly installments. With access to a lot of cash at once, it's easy to spend more than you need to. Lenders may encourage you to borrow more than you need as they make more money on larger loans.
These loans are risky for the lender to give out. They do not have any security that you will pay them back. This is why they are often harder to get and the interest rate is higher to help offset the risk that they take.
While these are some disadvantages of an unsecured loan, there are several advantages too. Unsecured loans can help you consolidate debt, improve your credit score, or finance home improvement projects. Before ruling out an unsecured loan you should do your research and evaluate your personal financial situation.
How do I know if an unsecured loan is best for me?
There are some times when an unsecured loan is going to be the best option to help you get the financing that you need. When you do not have a lot of collateral to work with, then the unsecured loan is going to be a good option to use. If you are able to afford the higher interest rate and the terms that are given for these types of loans, you may find that it is a better option as well.
The interest rate is one of the biggest issues when you want to utilize an unsecured loan. These can often be high and can make the cost of the loan too much for some people. However, if you have a good credit score, you may qualify for a low interest rate. If you can qualify for a low interest rate and don't have to provide collateral, an unsecured loan can seem like a no-brainer.
Another thing to consider is the amount of money that you would like to borrow for the loan and how long you plan to take to pay it back. If the amount you need to borrow is pretty small and you plan to pay it back relatively quickly, then you may find that the unsecured loan is the best choice.
Overall, these loans are less risky for the borrower because they do not need to put any collateral down on them. The interest rates can be higher than with a secured loan, but this does balance out with a repayment period that is shorter and lower setup fees.
How will an unsecured loan affect my credit?
When you take on more debt or have your credit pulled, your credit score is probably going to be affected. The good news is your credit should recover quickly and may even improve if you make on-time payments.
When you first take the loan out, it can cause your credit score to go down. Checking offers may not affect your credit score but finalizing a loan or accepting an offer will likely affect your credit score. If a lender does a hard credit pull you can expect your credit score to drop some. The next reason your credit score may be affected is your credit balance will increase. Eventually the hard credit pull will come off your credit report and as you pay down the loan your balance will decrease. As a result, your credit score should increase.
Expect your credit score to go down slightly when you take out an unsecured loan or any type of loan. This should not last a long time though and if you already have good credit, it will likely just be by a few points. With good management of the money from the loan, you can use this to help raise your credit score and increase your creditworthiness if you need money in the future.
Are unsecured loans better than secured loans?
Whether an unsecured loan is better than a secured loan will depend on a variety of factors. There are some benefits to both of these loan types and it can depend on what the rates and terms are and even your own credit history.
A secured loan can be better in some situations. It can help you keep the loan interest lower and they are often easier to get because the lender is not taking on as much risk. However, the process to obtain a secured loan can be lengthy. If you are borrowing a large sum of money, a secured loan may be the most cost-effective option. Since you are taking more risk with a secured loan, you will want to make sure the risk is justifiable. If it can save you thousands of dollars of interest, it may very well be worth it.
In many situations an unsecured loan is one of the best options. Whether you need to consolidate debt or purchase a big ticket item, an unsecured loan can offer you a lower interest rate than your credit card. In addition, you can secure funds quickly in most cases. If you have good credit, unsecured loans can make even more sense as you should be able to qualify for lower interest rates. If you need to borrow a few thousand dollars or maybe even a sum of $15,000-$20,000 an unsecured loan may make perfect sense.
As with any financial decision, it's important to explore your options and make an educated decision. There's a reason there are a variety of loans available. The type of loan that is best usually just depends on your situation.
Can I get an unsecured loan online?
Several lenders offer unsecured loans online. Most lenders will offer a way to check offers online and some may offer a completely online process from start to finish. It's common for borrowers to shop and secure unsecured loans online. If you choose to shop online lenders, always be sure to ensure a lender is legitimate before submitting any of your information. If you are looking for an online platform to check personal loan offers from several top national lenders, visit Acorn Finance. At Acorn Finance you can check offers with confidence as we only partner with trustworthy lending partners.Closing Thoughts
Unsecured personal loans offer consumers a less-risky way to borrow money for a variety of uses. If you are considering an unsecured personal loan, you should visit Acorn Finance. Acorn Finance has trustworthy lending partners that can offer unsecured personal loans with APRs as low as 6.99% depending on your credit score. Individuals can discover simple and competitive payment options through Acorn Finance. At Acorn Finance, you can submit one application and receive loan offers in 60 seconds or less with no impact to your credit score. Once you have claimed the best offer and finalized the loan, you can receive funds quickly.
I am adding a hot tub and other patio enhancements to my house. My experience using Acorn Finance was excellent.
Tracey E.
Kentucky | Patios & Decks
I am extending my patio. My contractor informed me of possible financing and the Acorn Finance experience was awesome, very easy.
Monica L.
Texas | Patios & Decks
The whole process itself was just so fluid, all the way through to the end. I was thinking it can't be this easy, but it really was!
Janina D.
Kentucky | HVAC
I am adding a hot tub and other patio enhancements to my house. My experience using Acorn Finance was excellent.
Tracey E.
Kentucky | Patios & Decks
I am extending my patio. My contractor informed me of possible financing and the Acorn Finance experience was awesome, very easy.
Monica L.
Texas | Patios & Decks
Compare Rates From Top Lenders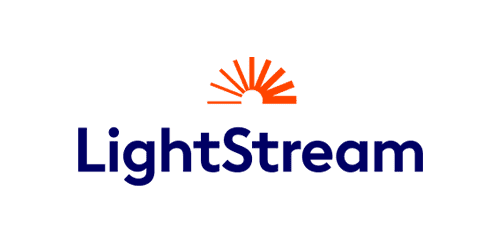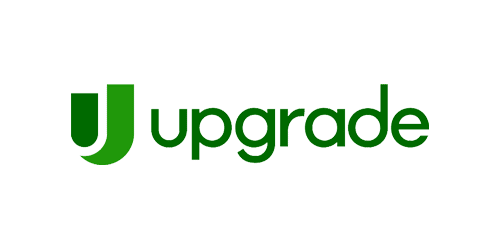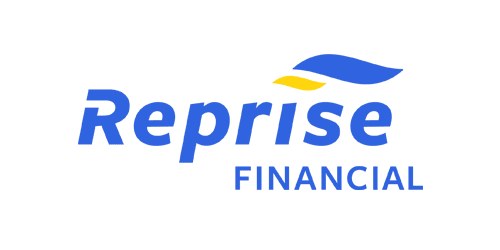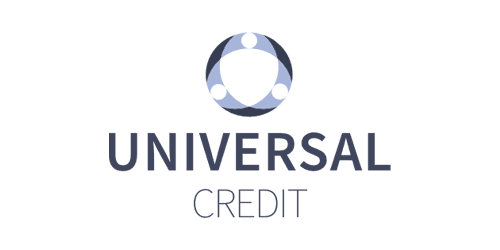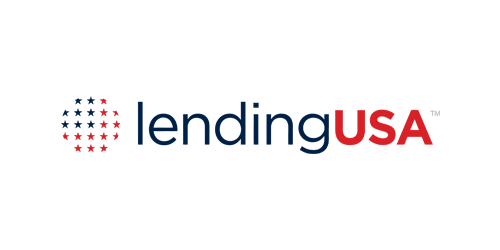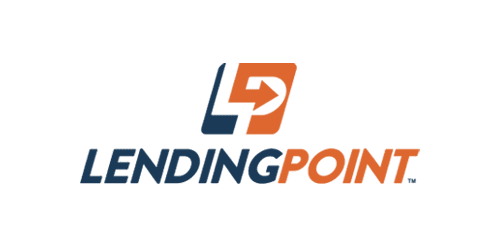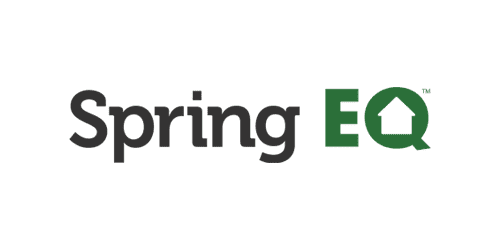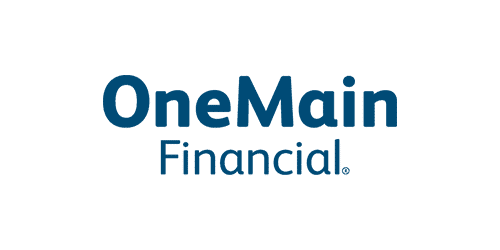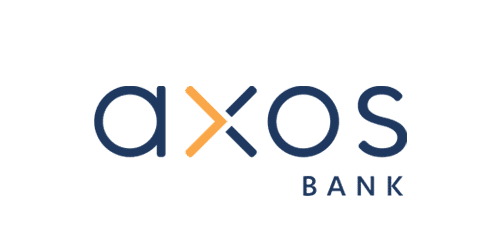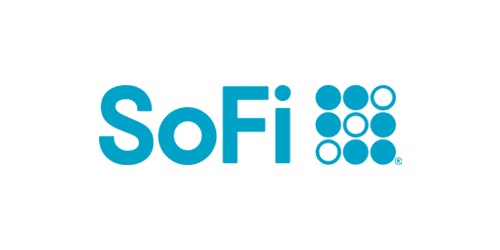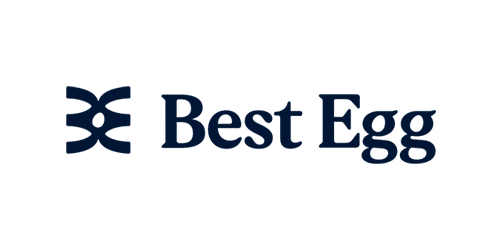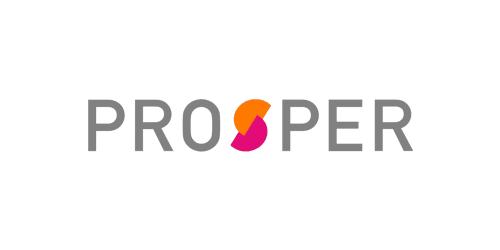 Are you a contractor?
Generate more revenue with Acorn Finance.
Offer customers the ability to finance their dreams with zero dealer fees.
Get Started
Popular Home Improvement Projects
Barn Financing Options
One home, endless possibilities
Personal Loan Information