Home Financing Tips for 2023
Get personalized rates in 60 seconds for home financing with no impact to your credit score
Check Offers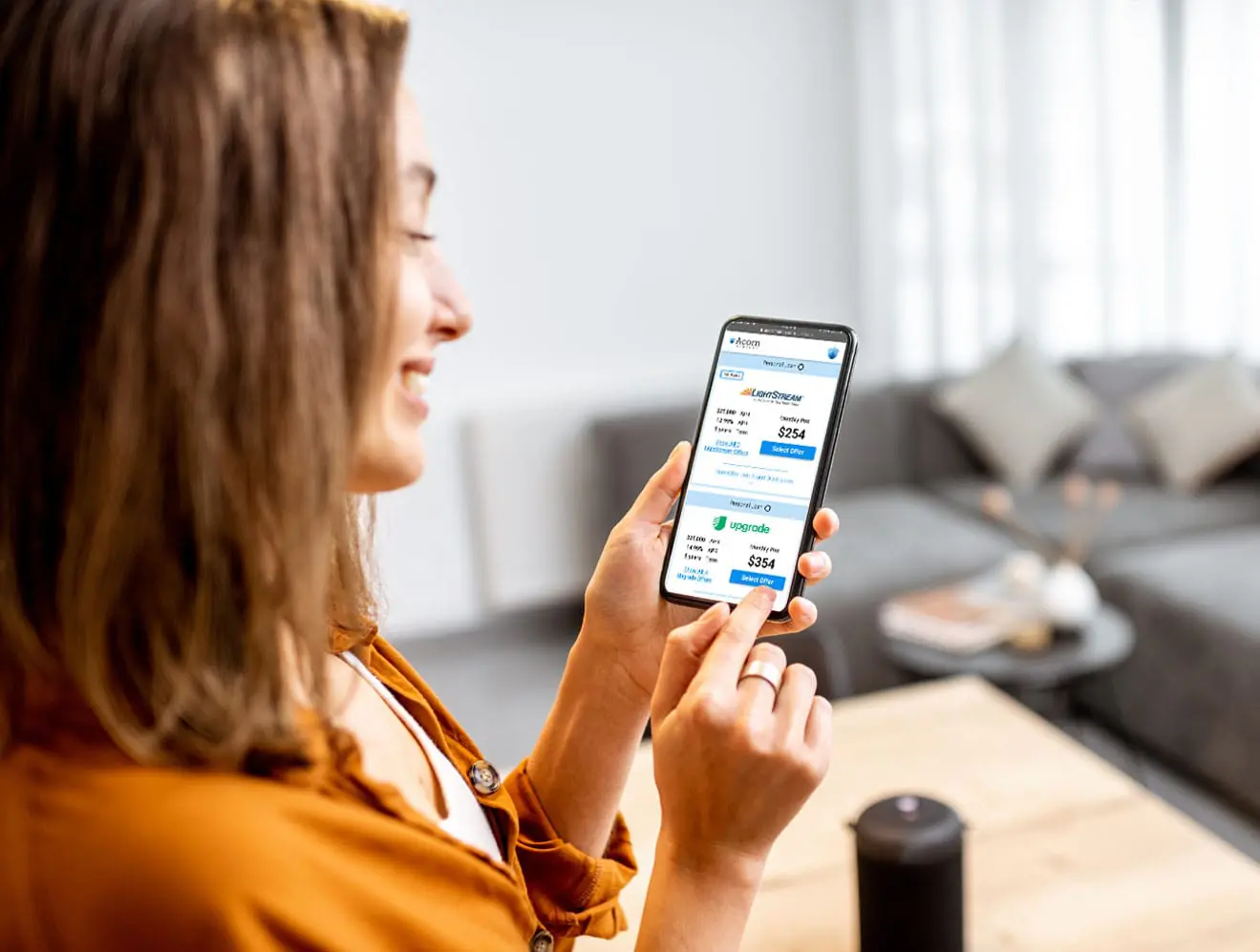 Buying a home is a big decision, personally and financially.
This means you'll want to be educated on the ins and outs of the home buying process. Below, we will help you learn how to finance a home and provide valuable mortgage and home financing tips. Whether you are a first-time buyer or veteran, you can benefit from the following information. The market and other factors are constantly changing in the housing market. Homebuyers should do plenty of research on the current market before purchasing a home.
Check Offers
Quick. Simple. Secure.
How It Works
Check Offers With No Impact To Your Credit Score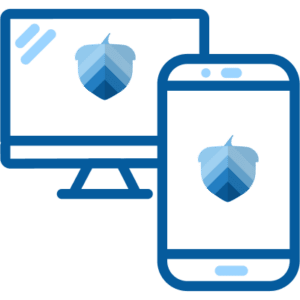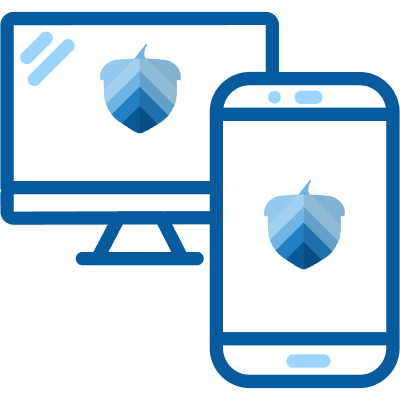 Fill out an easy online form to check for pre-qualified offers with no impact to your credit score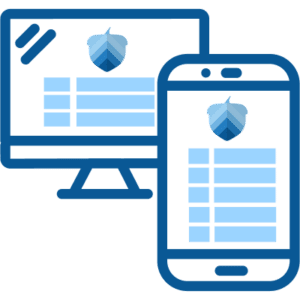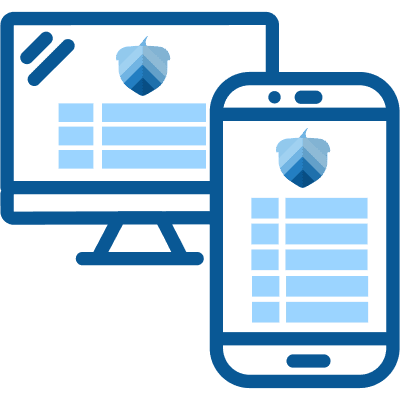 Compare terms and payment options to select the offer that's best for you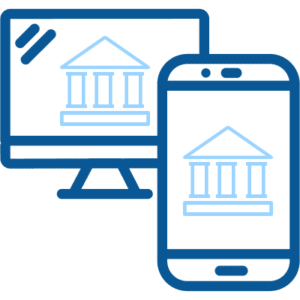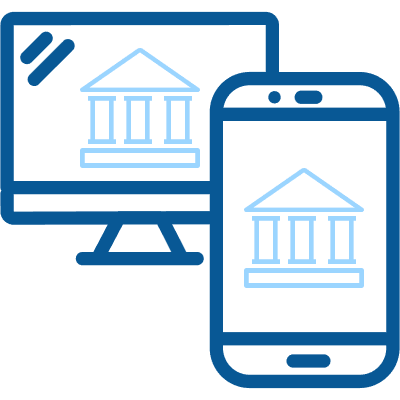 Complete your application on your selected lender's website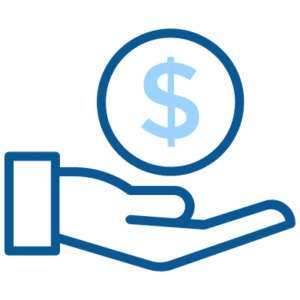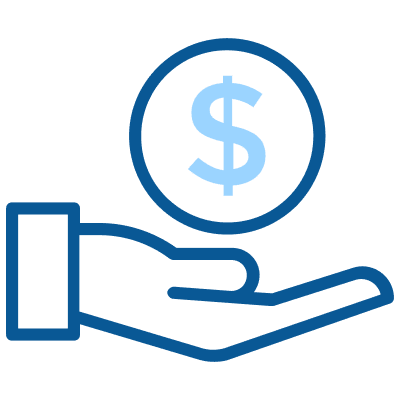 After your loan is approved, your funds should arrive within 1-2 business days2
How We're Different
Check offers
in seconds
Get pre-qualified for loan offers with an easy online form
Won't impact
credit scores
Checking offers will not impact your credit score
Competitive
payment options
Compare rates from our network of lenders
Receive
funds quickly
Same-day and next-day available for certain offers2
Compare Rates From Lenders in Our Network
Buying a home is a big decision, personally and financially. This means you'll want to be educated on the ins and outs of the home buying process. Below, we will help you learn how to finance a home and provide valuable mortgage and home financing tips. Whether you are a first-time buyer or veteran, you can benefit from the following information. The market and other factors are constantly changing in the housing market. Homebuyers should do plenty of research on the current market before purchasing a home.
How can I buy a house in 2023?
Whether you are buying a home in 2023 or another year, you should use our 7 home financing tips that we will go over a little later on. Knowing the rules and proper steps can give you a competitive edge when it's time to hit the playing field. Having a lender and real estate agent that can work together can help make the home buying process seamless. If you have a preferred real estate agent, you should consult them and ask for lender recommendations or vice versa. However, the most important thing is that your team of representatives puts your best interests first.
Homebuyers in the 2023 market may experience a few challenges and changes. In most areas, there are more buyers than there are homes for sale. For buyers, this means you should be totally prepared to purchase when you start shopping. You may need to move quickly. In addition, you may need to be flexible with the seller to make your offer more attractive. While it may be tempting to make a strong offer on the home you fall in love with, it's important to prioritize your budget. There will always be another home. The process takes patience. Experts report that in most markets prices are increasing but interest rates are decreasing. Most likely, this is related to the influx of buyers. Buyers should be prepared to use digital tools during the home buying process. This means virtual tours, e-closings, Zoom meetings, and so on. Some of these digital tools are expected to stick around even after the pandemic ends. For many, virtual meetings offer a more convenient solution than face-to-face meetings.
What do I need to do to buy my first home?
If you are a first-time home buyer you will most likely need to save up a down payment. Once you have a down payment saved, you should get pre-qualified for a mortgage. Since you have no track record of paying a mortgage on time, lenders may require more money down and more documentation from a first-time buyer. First-time buyers may be able to apply with a cosigner that has more established credit history to help them lock in a lower interest rate.
How can I buy my first home with no money?
If you are a first-time home buyer with little to no money down you may have some options. Homebuyers should look into VA loans, FHA loans, and homebuyer assistance programs.
Should I wait to buy a house in 2023?
Real estate is one of the best ways to invest your money. If you want to buy a house in 2023, you should. Even if housing prices drop, interest rates may go up. If interest rates go up, the costs of the loan will increase which could cancel out the lesser sale price.
Will real estate prices drop in 2023?
Real estate professionals predict that housing prices are unlikely to drop in 2023. With interest rates dropping, buyers are eager to purchase a home.
Top 7 Home Financing Tips for 2023
The home buying process can be lengthy and at times, confusing. Homebuyers should break down the process into steps to make it less overwhelming. In addition, taking things step by step can help you make better financial decisions. While realtors or lenders may try to hurry the process along, don't let the pressure get to you. Taking your time and making educated decisions is critical for making good financial decisions. Let's take a look at our 7 home financing tips for 2023. . .
Determine your house budget
Personal loans can be used for home improvements and just about anything else. Homeowners that need to finance smaller home improvements should consider a personal loan. Unsecured personal loans do not require collateral making them a fairly safe option. In addition, you don't necessarily need great credit to qualify. Acorn Finance has lending partners that can help all credit types obtain a personal loan for home improvements. Another benefit of using a personal loan is that you can receive funds quickly. Some lenders that partner with Acorn Finance can fund loans within one day. Most personal loans offer a fixed interest rate, thus making them easy to manage with predictable monthly payments. The minimum monthly payment and interest rate does not change with a fixed interest loan. Most banks, credit unions, and online lenders offer personal loans. Homeowners that are considering a personal loan can submit one application through Acorn Finance and receive multiple personalized loan offers within minutes without affecting their credit. Acorn Finance can connect you to lenders that offer personal loans up to $100,000 with terms up to 12 years and rates starting at just 6.99%.
Save for a down payment and closing costs
HELOC stands for Home Equity Line of Credit. While HELOC loans can be attractive for home improvement financing, there is some risk and tough qualifications involved. Homeowners will need to have equity in their homes to use a HELOC loan. Most lenders require homeowners to have at least 20% equity to qualify for a HELOC. If you have enough equity in your home you can borrow against the equity and use your house as collateral. You should be able to borrow about 75% to 90% of the available home equity. However, if you default on a HELOC loan you may risk losing your home. HELOC loans provide homeowners a revolving line of credit that allows them access to capital when they need it. Similar to a credit card, you should only pay interest on the amount you use. Interest rates can depend on the loan to value and your credit score. Terms for home equity loans can range between 5 to 30 years. In most cases, lenders allow borrowers up to 10 years to withdraw funds and 20 years to repay.
Get a mortgage pre-approval
Home equity loans are similar to HELOC loans. Hence to their names, they both require homeowners to have equity in their homes to qualify. Similar to personal loans, home equity loans provide homeowners a lump sum of cash that can be repaid over time with interest. Most lenders can loan between 80% to 85% of your home's equity. Since you are borrowing against the equity in your home and using it as collateral, you may risk losing your home if you default on a home equity loan. Home equity loans can also be referred to as a second mortgage or home equity installment. Home equity loans are usually fixed-interest loans with a set payment schedule. Most banks and credit unions offer home equity loans. You may find some online lenders that offer home equity loans as well.
Choose the right home
Refinancing allows homeowners to replace their current mortgage with a new one while providing additional funds for home improvements. In most cases, a refinance is easier to qualify for than a HELOC or home equity loan. If you plan on refinancing to loosen up cash for home improvements you'll want to have equity in your home. When it comes time for refinancing we recommend getting quotes from multiple lenders or consulting a professional. You do not have to refinance with your current mortgage company. Once you have completed the refinancing process you should receive a check. The balance of your new mortgage will be higher than your old one. The difference between the old mortgage and the new mortgage balance should be the amount of the check you received, plus any closing costs in the loan. If interest rates have dropped since you took out your first mortgage, you may be able to lower your interest rate while borrowing money. One downside to refinancing is that you will most likely have to pay closing costs on the entire loan amount.
Make a strong purchase offer
Paying cash for home improvements is usually the cheapest option. Saving up enough money may require patience and time. In some cases, you may not have time to save. However, whether homeowners have the cash or not, they may still prefer financing. Making affordable monthly payments may be more manageable for some individuals. In addition, some individuals prefer to save their cash for a real emergency.
Keep your emergency fund intact
This may be an optional step in some cases. Whether lenders require you to have cash reserves or not, it's a good idea to have them. Once you have purchased your home, you will want to do everything you can to make sure you own it as long as possible. Setting aside several month's worth of mortgage payments can help protect homeowners that experience a job or income loss.
Prepare for closing day and homeownership
Just because your offer is accepted, does not mean you have purchased the home. Following an offer acceptance is a closing process that includes home inspections, home appraisals, and more. If the inspector finds issues with the home you may be able to negotiate a lower price to repair the issues. In some cases, the appraisal value may be lower than your offer price. If this is the case you may need to renegotiate the price or put more money down. If the appraisal comes in at or above the purchase price, you should be good to go.
How do you shop around for a mortgage?
Shopping around for a mortgage is very important because it will determine your finances and monthly payments for the next several years or even decades of your life. When you begin shopping around for a mortgage, you should have a good idea of what your finances look like and what your credit score is. This is important to know before you begin applying for a loan as it will determine what you qualify for and how large of a loan you are entitled to.
Consider the mortgage types and which ones you might be able to apply for. About 65% of loans that are issued are conventional loans, so it may be a good idea to start there. However, if you fall into some other categories, you might be able to get cheaper financing with another type of loan. FHA and VA loans also account for a majority of loans that are issued.
You also need to review financing options. There are fixed-rate mortgages that give you a set rate of interest for the term of the loan. This is more ideal and preferred by most buyers as it gives you a set payment so you know how much you will owe every month.
Some loans are variable rate loans though or ARM. Sometimes the beginning rate is much lower than what a fixed-rate loan would offer. However, it will probably increase over time, and you might end up owning more money in interest over the long run.
If the index shows that interest rates may decline, some buyers like to take this risk and go for the variable interest loan. If you are worried about loan rates increasing though and don't want to take the chance, you should probably try to find a fixed rate option.
Contacting several lenders is also an important part of the loan shopping process. You always want to check with many lenders before choosing a loan so you can ensure you are getting the best deal and best interest rate possible.
What should you not do before applying for a mortgage?
Lenders will likely look at your credit history and debt-to-income ratio. So, you don't want to do anything before applying for a mortgage that could hurt your credit or increase your debt. Try to avoid the following scenarios right before applying for a mortgage:
Racking up debt. Try to lower your debt-to-income ratio before applying for a mortgage. Your mortgage will be more debt, so they will want to see you don't have too many other debt sources.
Fall behind on bills. A mortgage company will want to see that you can pay all your bills on time and aren't having trouble keeping up with payments.
Max out credit cards. Your credit card usage should not be over 30%. Using your credit card too much might make it seem like you have uncontrolled spending.
Close a credit card account. This could increase your debt-to-credit ratio temporarily and will look bad when applying for a loan.
Switch jobs. Most mortgage lenders will want to see that you have a stable income for several years. You will need to show pay stubs and that you are committed to a job.
Making a large purchase. Try not to get an auto loan or another major loan at the same time you are applying for credit.
Marry someone with bad credit. If you are putting the house in both names, both people will need to have excellent credit and good financial history.
Should I pay off my credit card before applying for a mortgage?
If you have high credit card utilization, you might want to pay off some of your credit cards before applying for a loan. This should drop your debt ratio and show that you can make high payments. It may also help you to have more money towards making a down payment or paying interest on your loans.
Is it hard to get a home loan right now?
Currently, we are seeing interest rates at an all-time low. As a result, potential homebuyers are coming out of the woodwork to see if they can buy a home. However, in some areas, there is a limited supply of homes on the market. This may cause fewer loans to actually fund. With such uncertainty in the economic market, it may be harder to qualify for a home loan right now. Lenders will likely want to verify employment, income, and other factors to ensure that you are financially stable and ready for home ownership.
Is it better to apply for a mortgage online or in-person?
Both have advantages. Applying online can reduce processing times and give your money to you quicker. However, you shouldn't go with an online lender just because it's easier or faster. Sometimes applying in person will give you more options and allow you to get a lower interest rate. So, always check all the options before choosing which one you might want. Buying a home is a significant investment. Before applying, you should get all of your questions answered. Visiting a lender in-person may provide you with more information and customized advice.
What do mortgage lenders need to see?
Mortgage lenders will want to see your income and pay stubs. They may also ask to have a reference from your boss to see that you are working and have had the same income or job for several years. They will also need to see your credit score. Your credit score will show how financially stable you are and if you can be trusted with debt and payments. If your credit score is low, they might ask you for a co-signer.
They will also want to see your debt-to-income ratio. Having high debt and a low income can make it risky for lenders to give you money, even if you have good credit and a good history of paying loans back on time. Some lenders are more lenient than others, but most will want to ensure all your finances and income are in good shape before approving your loan.
Once you have selected the home you want to purchase, the lender will need to evaluate its appraised value and other factors to ultimately determine how much they can lend.
Do mortgage lenders look at your spending?
Mortgage lenders won't go through your entire spending history. However, they will look at your credit card utilization to try and get a good idea of how much you spend each month and how much you charge on credit cards.
They might also check if you have other big loans or monthly payments that you are responsible for.
Having too much debt in relation to your income makes you a risky borrower and lenders might be less likely to give you a mortgage.
What is the debt-to-income ratio for home loans?
Every lender is different and might want a different number. However, most lenders will not give a mortgage if your debt-to-income ratio is above 43%. There might be some exceptions though if you have a high income or a very high credit score.
Conclusion
In conclusion, 2023 could easily be your year to become a homeowner. If you purchase a home that needs home repairs or improvements you can get an unsecured home improvement loan throughAcorn Finance. Acorn Finance has top-rated lending partners that do not require collateral or money down. Homeowners can borrow up to $100,000 with terms up to 12 years. In addition, if you are looking to purchase a home that may not qualify for a mortgage you may be able to secure funding through Acorn Finance.
Need money for home improvements? Get pre-qualified today!
#1. Complete and submit a short loan application online
#2. Receive multiple pre-qualified offers
#3. Get connected with lenders to obtain your pre-qualified loan
Compare Rates From Top Lenders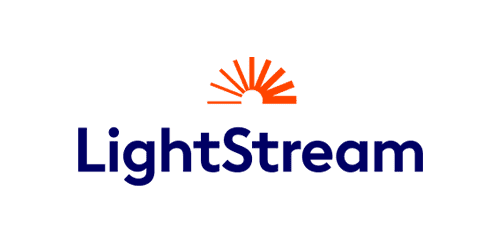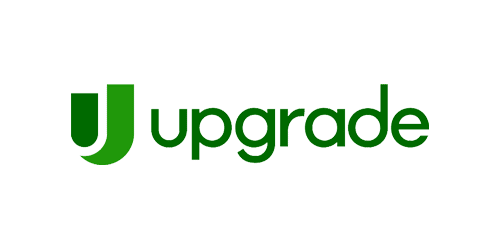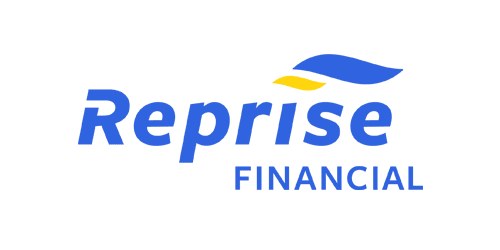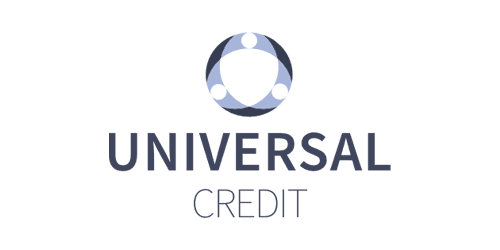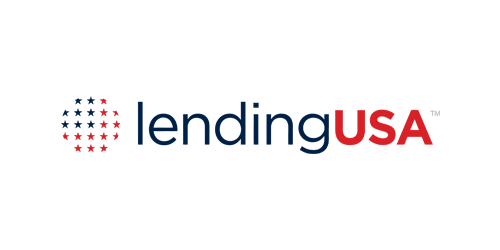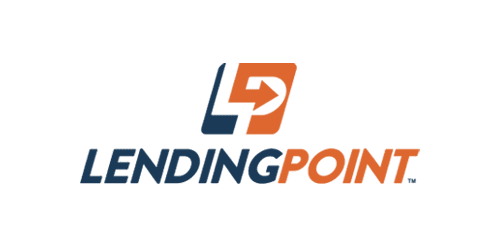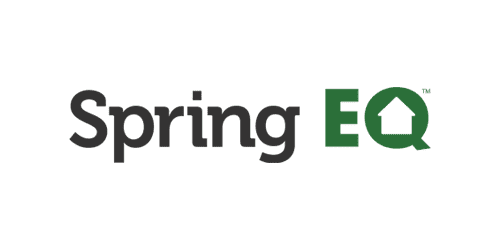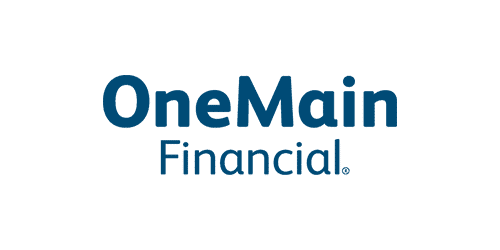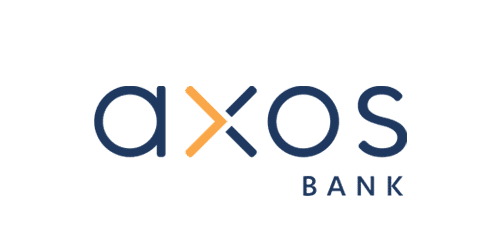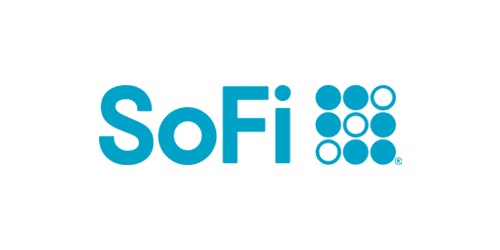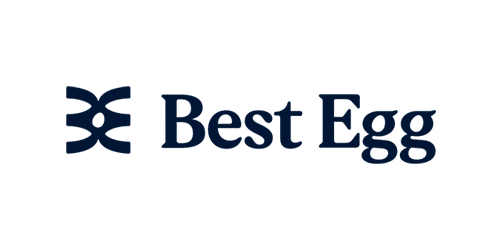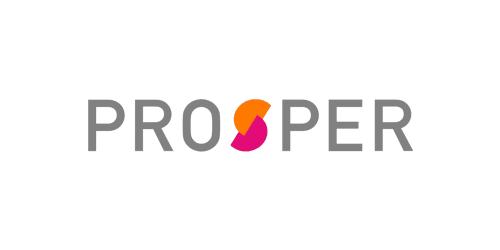 Are You A Contractor? Stop Thinking & Start Doing with Acorn Finance.
Offer customers the ability to finance their dreams with zero dealer fees.
Get Started
Popular Home Improvement Projects
Barn Financing Options
One home, endless possibilities
Personal Loan Information