Horse Barn Financing
Get rates for horse barn loans in under 60 seconds without impacting your credit score.
How much would you like to finance?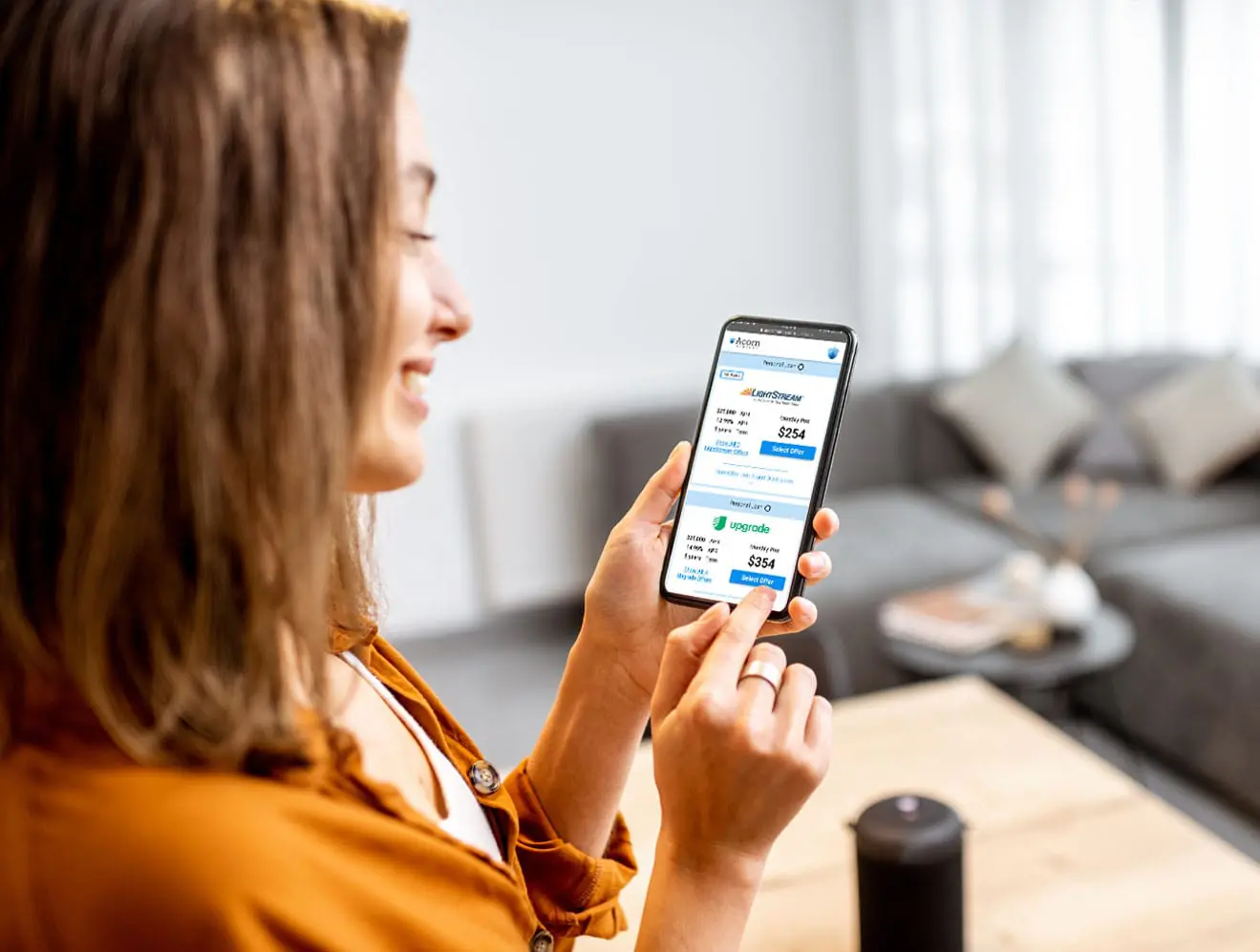 Horse Barn Loans
Whether you are looking into steel pole horse barns, or a traditional horse barn made of wood, Acorn Finance can help you get there. House your horses in style with a new horse barn, financed at the lowest rates on up to $100,000.
Check Offers
Quick. Simple. Secure.
Equine Facility Loans Process
Check New Horse Barn Loan Offers With No Impact To Your Credit Score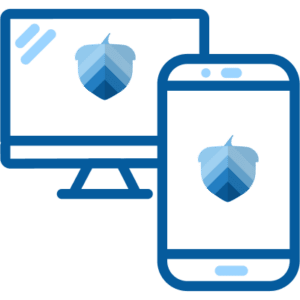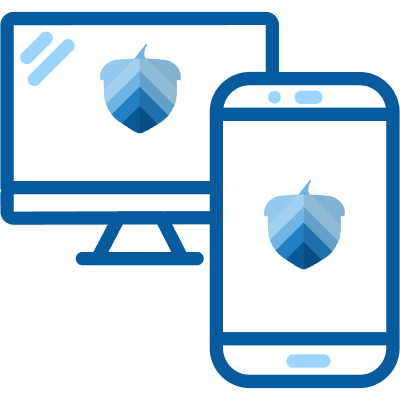 Fill out an easy online form to check for pre-qualified offers with no impact to your credit score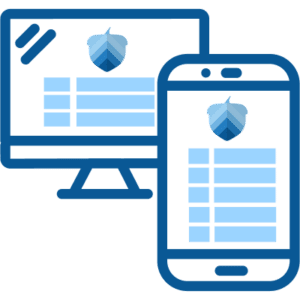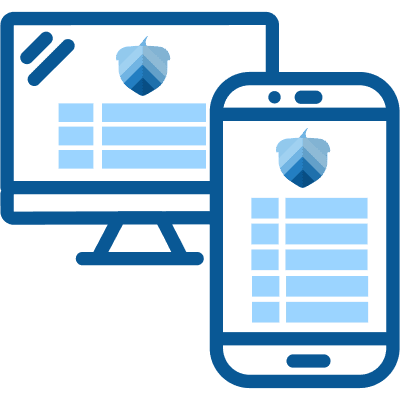 Compare terms and payment options to select the offer that's best for you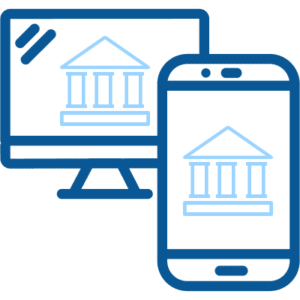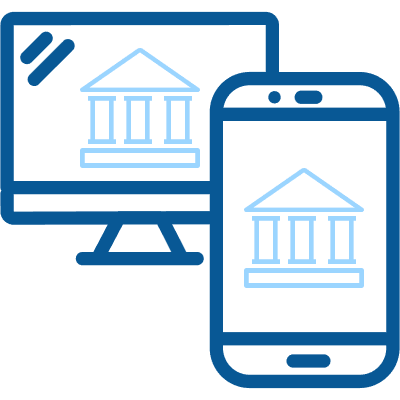 Complete your application on your selected lender's website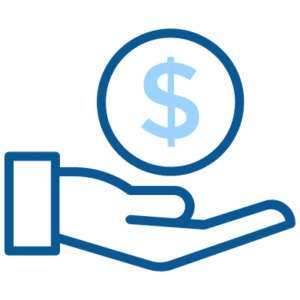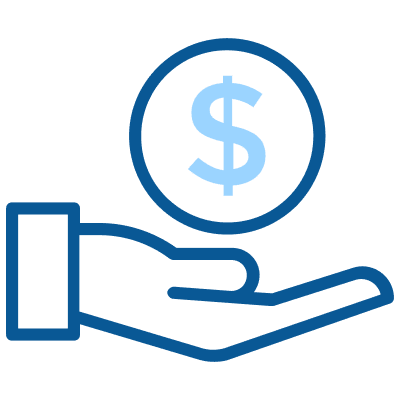 After your loan is approved, your funds should arrive within 1-2 business days2
Check offers
in seconds
Get pre-qualified for loan offers with an easy online form
Won't impact
credit scores
Checking offers will not impact your credit score
Competitive
payment options
Compare rates from our network of lenders
Receive
funds quickly
Same-day and next-day available for certain offers2
Compare Rates From Lenders in Our Network
Learn More About Horse Barn Financing
Ready to add new storage or stables to your property? Building a new barn takes a lot of planning, and plenty of financing. From permits to materials to labor costs — not everyone has enough cash on hand to pay out of pocket. You're not alone. Thankfully, there are multiple options for horse barn financing. You can apply for home refinancing, use a credit card, or explore barn loan financing. Let's dive in.
What is horse barn financing?
If you need a horse barn but do not have the cash on hand – or perhaps you have the cash but would rather save it – you may want to consider horse barn financing. Horse barn financing can provide the funds you need to build the barn of your dreams. Rather than coming up with a lump sum of cash, you can borrow it and make affordable monthly payments instead. While financing is convenient, it may increase the total project cost. Borrowers should be conscious of interest and other fees. We recommend using a lender with no early pay off penalty and overpaying each money. For example, if your minimum monthly payment is $300 you should try to pay $350 or $400 or any amount more than the minimum payment. Over time this can save you money on interest and help pay the loan off faster. Horse barn financing can be used for the barn itself as well as any construction fees or extras. You should have an idea of what your project costs will total so that you can apply for the appropriate amount of financing.
How can I get horse barn financing?
One of the easiest ways to secure horse barn financing is to apply at Acorn Finance online. Acorn Finance has lending partners that specialize in unsecured loans for horse barns up to $100,000. Homeowners and business owners can obtain horse barn financing at Acorn Finance with no money down and no collateral. To top it all off, Acorn Finance has lending partners with interest rates as low as 6.99%. Unsecured loans can be a good option for borrowers with less than perfect credit or new business owners. Most lenders do not have spending restrictions meaning you can spend the money on just about anything. Personal loans are usually issued as a lump sum of money so when it comes to negotiating with manufacturers, you may have more negotiating power. Some individuals may prefer to use a secured loan such as a home equity loan. Secured loans usually have lower interest rates and higher loan amounts but require collateral from the borrower. The process for securing a secured loan is usually complicated and may take some time. Most banks, credit unions, and online lenders offer secured and unsecured loan options. The type of financing that is best usually depends on your finances. Some retailers or manufacturers may offer financing. We recommend comparing their offer with other offers to make sure you get the best deal.
How Much Does It Cost to Finance a Horse Barn?
Before you decide upon the right barn financing plan, you need to know how much your new barn is going to run you. Particularly if you will be supplementing your financing with cold hard cash. The answer, unfortunately, isn't simple. The cost of your new barn will depend on factors like it's size, construction materials, and whether it has stables.
Barn Size
You guessed it, a bigger barn costs more than a smaller one. To give you a point of reference, a 1,200 square foot barn that can house livestock and equipment will probably cost around $45,000 to build. If you want to add plumbing and electrical, you can tack on another $10,000 or so.
Construction Materials
Building a barn with lumber is the most expensive option. You're looking at about $45/square foot or more for this type of construction. If you want to cut the cost of barn construction significantly and immediately, consider prefab options from one of the many horse barn manufacturers. These modular horse barns can also be made from wood, but they are also constructed from other materials, like metal. Most importantly, the parts come largely pre-assembled (or prefabricated, hence prefab). Modular barns not only start at half of the cost of a wood barn, but many are designed to be more fire retardant and insect repellent.
Stables
If you want your barn to house horses and other animals, the number of stalls will inform the cost of your project. Not only will adding stalls increase the overall square footage of the barn, but it requires additional materials and planning. The difference between a 2-stall barn and a 12-stall barn could be $10,000 or more.
How much does it cost to build a 4 stall horse barn?
Traditional wooden barns usually cost more than prefab metal barns. The cost of your 4 stall horse barn may vary depending on the materials, location, and details. Wooden barns cost about $45 per square foot to build. Prefab metal barns typically cost between $7 to $25 per square foot. Prefab metal barns can offer consumers a lot of value. In addition to being cheaper, most prefab metal barns come with a multi-year warranty. Metal barns may withstand harsh weather better and require less maintenance. A 4 stall horse barn is usually about 1,600 square feet. On average a 4 stall wooden horse barn costs about $72,000. This is much more expensive than the average cost prefab metal 4 stall horse barn coming in between $11,200 to $40,000. So what do these averages equate to in terms of monthly payment? If you use an unsecured personal loan to borrow $72,000 at 6.99% for 12 years, your monthly payment should be about $666. If you use an unsecured personal loan to borrow $20,000 at 6.99% for 5 years, your monthly payment should be about $377. The monthly payment and total costs for a prefab metal barn may be much more manageable. Regardless of what type of barn you build, you should make sure the monthly payment is affordable before securing a loan.
Can You Finance a Horse Barn?
Yes. Once you have a price range in mind, determining how to how to finance a horse barn is the next step. Much like a home, there are specific loans designed for barn structures. However, you may also be able to tap into your home loan if the barn will be built on a property you also use as your primary residence.
What are the Different Types of Horse Barn Financing Options?
You have a few different ways to finance a horse barn, each with their pros and cons. The right pathway forward will depend on everything from your credit score to your home equity and even your personal preferences.
Here are some of the most common ways to finance your new horse barn:
Personal Loan for Horse Barns:
If your credit is good, you may be able to get an unsecured personal loan to use as you please. With a good interest rate, this could be an ideal, simplified form of financing for some people. You won't have to put up your home as collateral and will have a single monthly payment. Personal loans may have a higher interest rate than loans with collateral, but if you can pay more than the minimum each month you may be in good shape.
Home Equity Loan:
If your barn is going on your personal property, you may be able to tap into your home equity and used the funds to pay for the construction. Depending on the lender, they may not even care what you use the funds for as long as you have ample equity and your mortgage (assuming you still carry one) is in good standing.
Home Improvement Loan:
Similarly, homeowners may want to explore a home improvement loan. This is a common type of financing for barns. Your barn will add value and new purpose to your property, and could qualify you for this type of loan.
Credit Cards:
This may be a last resort for most people, but it could be a decent opportunity given the right circumstances. If you can pay for most of your project with cash, and have a 0% offer available from a credit card, you might consider financing part of your project with plastic and paying it off before higher interest rates kick in. Just keep in mind that when they do kick in, they'll typically be much higher than other types of financing.
Is horse barn financing worth it for me?
Qualifying for horse barn financing may be much easier than you think. If you need a barn for your home or business but don't have the cash available — horse barn financing is probably worth it, as long as you can cover the monthly payment. While unsecured loans are usually extremely easy to secure, you should explore your options. It's important to make educated financial decisions which generally require some investment of time. If you have a lot of equity in your home and are willing to use it as collateral, a secured loan may make the most sense for horse barn financing. However, if you do not have equity in your home, an unsecured loan or credit card may be your only option. In most cases, it's not smart to use a credit card. In addition, it may be hard to get a credit card with a balance high enough to finance a barn. There are some situations where an individual may have most of the cash on hand and only need to borrow a small amount. In situations like this, a credit card may make sense, but it's likely that a personal loan will have a lower interest rate. Some lenders that offer personal loans have minimum loan amounts as low as $1,000. When you compare horse barn financing options you should compare the loan amount and terms. Perhaps one option has a low interest rate but the term is short. This may make the monthly payment unfeasible. To make horse barn financing worth it you will want to find a financing option that is affordable.
Conclusion: Is financing a horse barn the right choice?
In conclusion, horse barn financing can help homeowners and business owners build the barn they daydream about. Imagine your horse safe and sound, out of the rain or snow, nice and cozy in his or her stall. Barn financing can expand your budget, thus allowing horse owners and business owners the opportunity to build a barn that meets all of your needs. If you own a stable, you may be able to charge more for board for having luxurious horse barns. Most horse parents try to make their beloved four-legged friend as happy as they make their owners. Horse barn financing can eliminate financial stress while creating a safe space for your animals and improving property value.
If you're in the market for barn financing, and horse barn specials, you're in the right place. Contact one of our lenders today to see if you qualify for their financing options and get the ball rolling on your new horse barn as soon as possible.
Acorn Finance is a leading provider for horse barn financing & loans. On approved loans, you can borrow up to $100,000 and take as long as 12 years to pay it back. Acorn Finance partners with reliable lenders and allows you to receive multiple personalized competitive offers online using just one application. In addition, your credit score will not be affected during the application process.
Ready to take the next step and secure home improvement financing? Check offers online today!
What kind of loan do I need to build a barn?
If you are looking to start raising, training, or boarding horses on your property, you may need a decent horse barn to house your horses and keep them safe. Horses are a prized possession and a large investment and often become an important member of the family. Therefore making sure they are properly protected and cared for is a priority of any horse owner.
There are a variety of barns you can choose from that can offer different styles and functionality. In some cases, a prefab barn may suit your needs. If so this may be cheaper than building a custom barn. So how do you finance a horse barn?
If the horse barn is installed at your primary residence, you may be able to use a home equity loan or a home equity line of credit to finance it. While a secured loan option such as these may offer a low interest rate, they will require you to borrow against the equity in your home. Before making the decision to use a secured loan you'll need to decide whether a horse barn is worth using your home as collateral.
Some horse owners may prefer to not use their home as collateral to finance a horse barn. These homeowners should consider using a personal loan. Personal loans can offer a lump sum of cash that can be repaid overtime with interest. In addition, they do not require collateral or down payment. You can finance all or some of your horse barn construction projects with a personal loan through an Acorn Finance lending partner.
If you choose to purchase a prefab horse barn, the retailer or manufacturer may offer financing. However, the financing may or may not cover installation. If a retailer or manufacturer does offer financing you should consider this as an option. It's important to compare all available financing options.
Can you get a loan to build a horse barn?
Whether you plan to build a custom horse barn or install a prefab horse barn, you can get a loan to finance labor and materials. Before determining what type of loan is best you may want to drill down on what your horse barn build will cost. If you have an extensive building project you may need to use a secured loan. However, for less expensive horse barns, say $25,000 or less, a personal loan may be a smart option.
If you are considering a personal loan to finance a horse barn you should apply at Acorn Finance to simplify the process. Acorn Finance has a network of top national lenders that specialize in home improvement loans and personal loans. At Acorn Finance, you can get pre-qualified and check offers without impacting your credit score. Our lending partners are motivated to send out their most competitive offer as they know you will be comparing it on the spot to other offers. Ideally, you should have good credit to secure horse barn financing. While you may qualify with less than perfect credit it might be in your best interest to rebuild your credit some and apply at a later date.
What is the cheapest horse barn to build?
There should be no reason why you cannot build a horse barn for under $10,000. You might even be able to keep it closer to $5,000 depending on how many horses you have and if you follow these few resourceful tips.
First, choose the "shed row style." The shed row style places enclosed horse stalls together to make a full structure. This is different from center aisle barns that have a lot of open space enclosed inside of the barn. The shed row style barn leaves everything outside except for the stalls where the horses will take cover for the evening. You are only paying for space you need this way.
Second, skip the feed room. Having a dedicated feed room is nice, but if you are trying to save money, just add an extra stall to your shed row style barn to use for feed storage.
Third, you will want to use wooden siding. Some people swear by metal siding, which is great, but it can get expensive. You can still get pressure-treated wood siding that will cost significantly less and still last up to 25-years.
Last, choose shingle roofing. Many people also swear by metal roofing, but again that will have a dramatic impact on the overall cost. Shingles are still a durable and long-lasting option that will keep your overall upfront construction costs low.
These four pieces of advice combined with working with a contractor that understands the meaning of budget and sticking to it is a fool-proof way of keeping your horse barn construction project under $10,000.
How much does it cost to build a luxury horse barn?
If you are looking to build a luxury horse barn either for commercial or personal use, you can spend up to $150,000 or even more depending on what features you include.
Some additional features that will set your horse barn in the luxury category include having a finished interior, making it a two-story structure, cupolas, having extra windows, and constructing lean-tos.
To elaborate further on the finished interior and two-story structure features, you might want to include a living area on your horse barn that includes bedrooms, bathrooms, a kitchen, etc.
This is a nice feature if you have horse training staff that need to have room and board provided for them sometimes, or it can make a great rental opportunity to generate another monthly income stream for you and your family.
How much does it cost to build a barn with living quarters?
Including living quarters in your horse barn can increase the overall construction costs of your barn significantly. To build a 40'60 horse barn house can cost anywhere from $35,000 to $70,000 spending on the complexity of the design and its features.
A 40'60 horse barn house can cost over $100,000 if it contains many luxurious features and if it is completely finished.
Will building a horse barn increase my taxes?
It is generally accepted that horse barns do increase your home's overall value and therefore it will increase your property taxes, but you may qualify for tax breaks to offset the cost of construction.
Will building a horse barn increase my property value?
Yes, horse barn's do increase property value, but how much depends on what type of horse barn you build. If you build an inexpensive horse barn with a simple garage and a small number of covered horse stalls, then maybe not that much.
If you completely finish the horse barn and include large living quarters, then you could see a pretty significant increase in your property's overall value.
How do you maintain a horse barn?
If you are maintaining a horse barn on your property, it is important to find the right steps to help maintain the building so it will last a long time. Even if you grew up on a farm or around horses, you may not have been responsible for maintaining the barn on your own. But for anyone who has horses, you know that maintenance is never easy or cheap. Properly maintaining your horse barn can help you get more use out of your investment. Some steps to properly maintain a horse barn include:
Keep the barn ventilated: This helps to keep the health of your animals safe and will include airflow and ventilation. The key here is to have a system in place that helps to move out the moist and dirty air to prevent various respiratory problems for the horse.
Keep the pests out: The warm hay and all the grain that you provide to your horses and animals is going to be like a big invitation to rodents and pests to come in. Using rodent-proof containers and keeping the horse barn as clean as possible can help with this. You may need to set traps or a pair of barn cats if there is already a rodent problem.
Store the saddles safely: Saddles are an expensive investment and you need to take good care of them. Setting them up so they stay safe until you want to ride again is important. Staying organized in the barn can also help keep rodents away.
Pick the right storage: Stable organization is important. The horse feed and hay that you use can easily go bad if you do not store them the right way. Find the best place to store the food and keep the food away from anyplace it can get wet. Keeping your barn clean and organized can help you recognize unwelcomed rodents faster. It can also help you discourage rodents from coming in and nesting.
Keep the stalls clean and dry: You should clean stalls regularly to avoid odors, insects, and deterioration.
These steps will help you not only take care of your horses and other pets, but will keep the actual structure that you rely on as safe as possible as well. This can help you to get the most benefits out of using the horse barn as possible.
What is the best flooring for horse barns?
When it comes to picking the best flooring, recommendations may vary depending on your budget and where you need to lay the flooring.
For example, asphalt is often seen as the best for all of the aisles in the horse barn, while clay is going to be seen as the best for the stalls. The tack room will often do the best with concrete instead. If you want to go with just one type of flooring for the whole horse barn though, asphalt is going to be one of the best options.
Some choose to work with crushed stone and rubber mats as the flooring. This is generally not the best idea. These are less expensive, but they do not provide some of the sturdiness that you need in a flooring option and will go through wear and tear a lot faster than asphalt or concrete. They can be helpful in some cases but it is often better to go with one of the other options.
Should a horse barn be insulated?
It is a good idea to make sure that your horse barn is insulated when you plan to use it for your horses or other animals. This can keep them cool in the summer and warm in the winter. Proper insulation can provide you with peace of mind knowing that your four-legged friend is safe and comfortable during any season. Insulation can also help absorb some sounds as well. Horses often feed off of their environment. A loud and harsh environment may cause your horse to act out.
If you would like to add a steel roof to the barn, you should put some insulation under it too. This will help to keep the barn a bit quieter during rain and hail. Even if you do not heat up the barn, the insulation should be enough to keep the inside a little bit warmer. You can work with a contractor to determine just how much insulation, and where, it's needed to get the most benefits out of insulation in your horse barn.
What kind of credit score do you need to buy a horse trailer?
A horse trailer is usually not a big burden of debt to add to your overall debt to income structure, but you will find that not every lender will work with you if you have bad credit. To qualify for horse trailer financing you should have a credit score around 620 or higher. Of course, just like financing anything else, the better your credit score, the more favorable your terms will be.
If you have a credit score that is lower than 620, you might not be able to finance the entire purchase. You might be required to pay more money down and the term of the loan will be shorter with a higher interest rate. Luckily there are several ways to finance a horse trailer, so don't close in on one option. You may qualify for financing through a vendor or you may want to use a personal loan. If you have some credit challenges you may even be able to use the equity in your home to finance a horse trailer. While some may view a horse trailer as a luxury item, it may be a necessity that you must find a way to finance. If you have horses at your home and there is a fire or natural disaster, you will need a trailer to get your horses to safety without relying on others.
Trailer loans may not have as low of interest rates as say car loans but you should shop around. Explore your options and find the one that makes the most financial sense. If you choose to buy a trailer from a private party you may need to use a personal loan. While a personal loan may have higher interest rates than some other options, you may be able to get a much better deal purchasing from a private party. If you use a personal loan the private party does not even need to know that you used financing. Personal loans are generally funded as a lump sum and deposited right into your account. In some cases, you can receive funds the same-day as you are approved. If you plan to use a personal loan you should get prequalified before trailer shopping. This way you know what your budget is. When you find the trailer you want to purchase, it should be fairly easy to turn your prequalification into a preapproval and receive funds.
Can you finance a horse trailer with bad credit?
It's not impossible to finance a horse trailer with bad credit, but it may not be ideal. First of all, you will probably need to find an inexpensive trailer as lenders may not be willing to loan you as much money. Next, you will need to make sure you can afford the monthly payment. With a bad credit score you may be subject to some of the highest interest rates and fees. If you are financing through a dealer, they may even have to pay a fee for a lender to finance you. As a result they may try to upsell you somewhere else to cover the finance fee.
The interest rate that you might pay when you have bad credit, can be as much as 10 or more percentage points higher than someone with acceptable or good credit. As you weigh financing options, you will want to consider total loan costs. You might be paying almost as much in interest over the life of the loan as the actual cost of the trailer in some instances.
If you can't qualify for financing or can't make it make sense, you may need to save up cash. If you can qualify and afford horse trailer financing though, it can help improve your credit score if you make on-time payments.
How high of a credit score do you need to get financing to build a barn?
The credit score needed to secure financing to build a barn can vary depending on the lender and the type of loan. Similar to horse trailer financing, there are several ways you can finance a barn. You may want to use a personal loan or a home equity loan or home equity line of credit. You may even be able to use one of these types of loans to finance a barn and a horse trailer, just a tought. Construction loans may also be available for financing the construction of the barn. Construction loans may be more cumbersome to deal with and harder to qualify for.
Out of these options a personal loan will likely be the easiest to qualify for. While it's recommended that you should have a credit score of at least 610 to qualify for a personal loan, you may qualify with a lower credit score. The highest credit score an individual can have is 850. If you are anywhere near an 850 credit score, you should have no problem financing a barn. The better your credit score, the better the terms should be.
Keep in mind that lenders may use other factors to determine if you qualify for financing. However, a lender may deny you based upon your overall debt load, your past credit history and issues with non-payment and other kinds of credit problems in the past.
Before applying for a barn loan, you need to determine how the barn will be used. If you are going to use the barn for commercial agriculture, your financing options will be different than if you are using it as a residential structure. Residential structures are typically harder to qualify for.
Can you finance a barn with a low credit score?
You might be able to get a loan for a barn with a bad credit score, but it will be hard and probably costly too. If you need to build a really large structure or finance the cost of an entire facility for professional use and you have bad credit, you will likely need a co-singer who can add security to your loan. A cosigner is now always an option as it may be difficult to find someone willing to take on that kind of responsibility. If you don't have a cosigner you can try to qualify for barn financing with a low credit score. The worst case scenario is that you won't qualify for or you won't be able to afford the monthly payment due to a high interest rate.
Unless you are in an emergency situation, it's usually best to work on rebuilding your credit score before applying for any type of loan. A good credit score is between 690 to 719. You should strive to get your credit score into this range before applying for a loan. If you need to see what you can qualify for now, you can check offers at Acorn Finance without impacting your credit score.
What are the different types of horse barns
When creating your own horse barn, there are a few styles that you are able to go with depending on the type you like and how much space is available. Some of the most common types to look at include:
Shed row barn: This is a simple horse barn that will have the stalls lined in a row. This is the most affordable of the options, though it can make it harder to work with your horses. This is the type most hobby farmers will go with.
Trailside barn: For a little more luxury and functionality, go with a trailside barn. The center aisle construction can maximize the space so you can have stalls on both sides.
Monitor barn: This is similar to the trailside barn, but has a large loft in the center. This can help you to store hay and other equipment up and out of the way, while getting some of the benefits of the trailside barn.
High country barn: This is a much bigger option with one main story and one full loft. It has everything you need for your horses and all of the equipment that you plan to use.
Gambrel barn: This one should come with a full center aisle on the first floor and then a capped long second-story loft. The rounded gambrel is one of the defining features over the loft.
Depending on your needs, budget, and space, you can pick the horse barn that works best. With a variety of options and flexible designs, you should be able to find the perfect horse barn. You may save money choosing a prefab horse barn kit but in some cases you may need to build a custom barn.
How do you decorate a horse barn?
There are different ways that you are able to decorate your horse barn to suit your needs. The important thing to remember here is that you need to keep it safe for the horses and other animals that are in there. Anything that they may try to nibble on or eat needs to be put up and out of their reach to avoid problems and a large vet bill later on.
With that done, you can do a lot of different decorating techniques to make the barn look a little bit better. You can decorate just the outside with lights and a Christmas wreath in the winter for Christmas. Adding some flowers can warm up the space. If you decorate with flowers you should make sure they are safe for animals just in case your animal decides to take a little bite.
When you decorate a horse barn you want to make it warm and inviting yet functional and safe. Keeping it simple is often the best idea. Paint the barn to brighten the space. Create custom name signs for each stall. Install decorative hooks for halters and leads. Just a few thoughtful design elements can make your barn sophisticated.
How Does Acorn Finance Compare?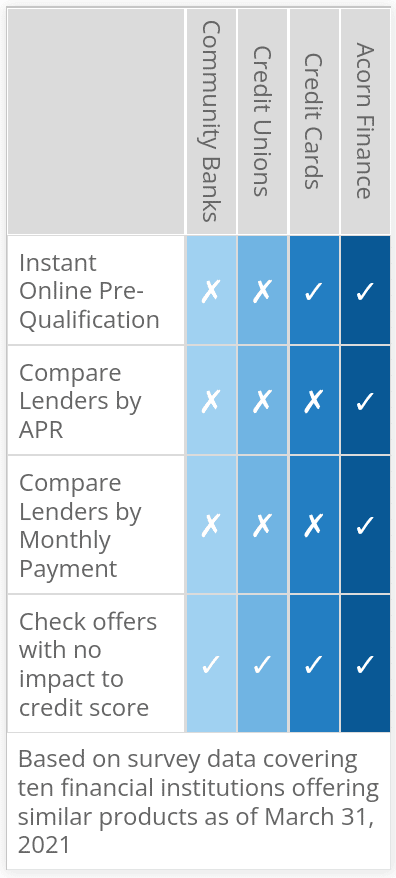 Compare Rates From Top Lenders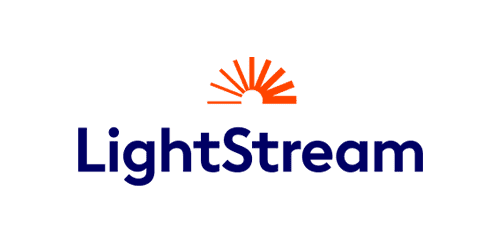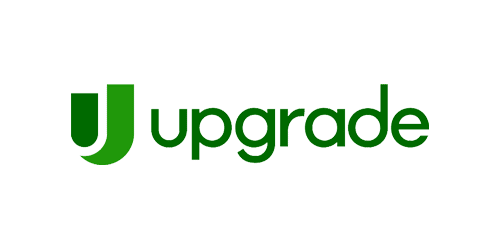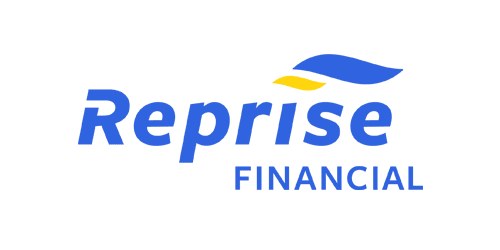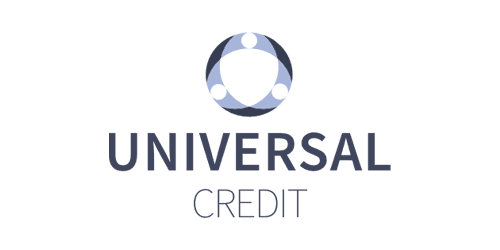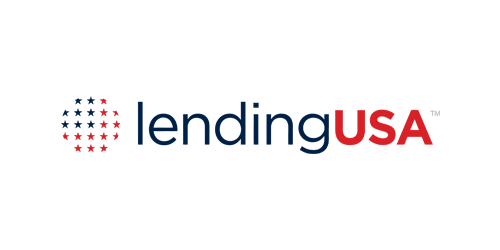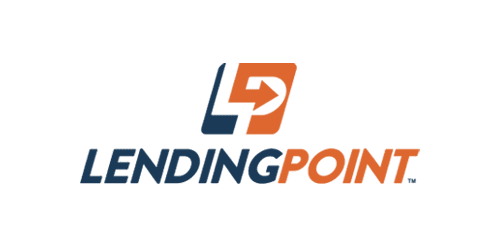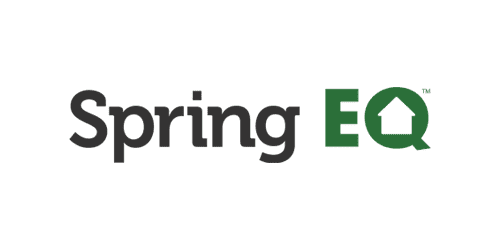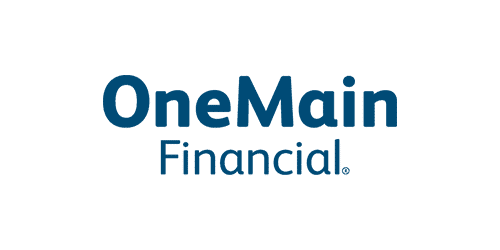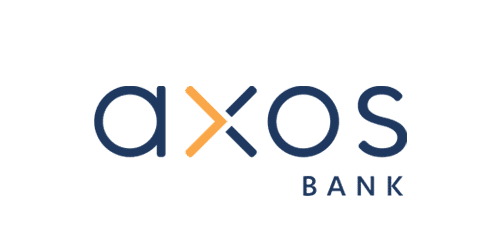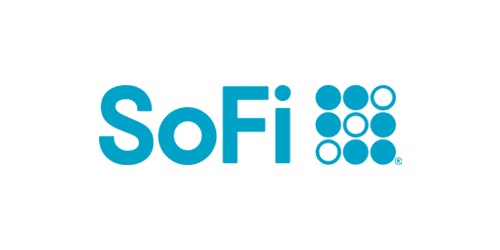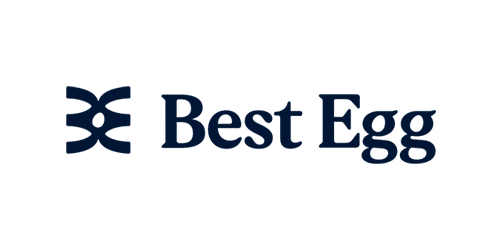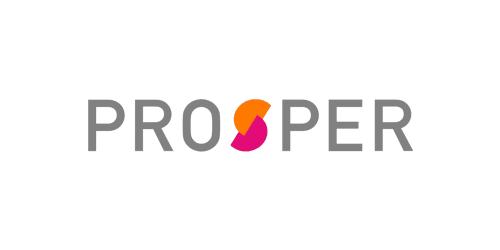 Horse Barn Financing Calculator
Are You A Contractor?
Stop letting deals slip through your fingers.
Close more sales on new horse barns with easy, affordable financing options for your customers
Get Started
Popular Home Improvement Projects
Barn Financing Options
One home, endless possibilities
Personal Loan Information