Home Office Loans
Compare monthly payment options from several lenders in under 2 minutes.
How much would you like to finance?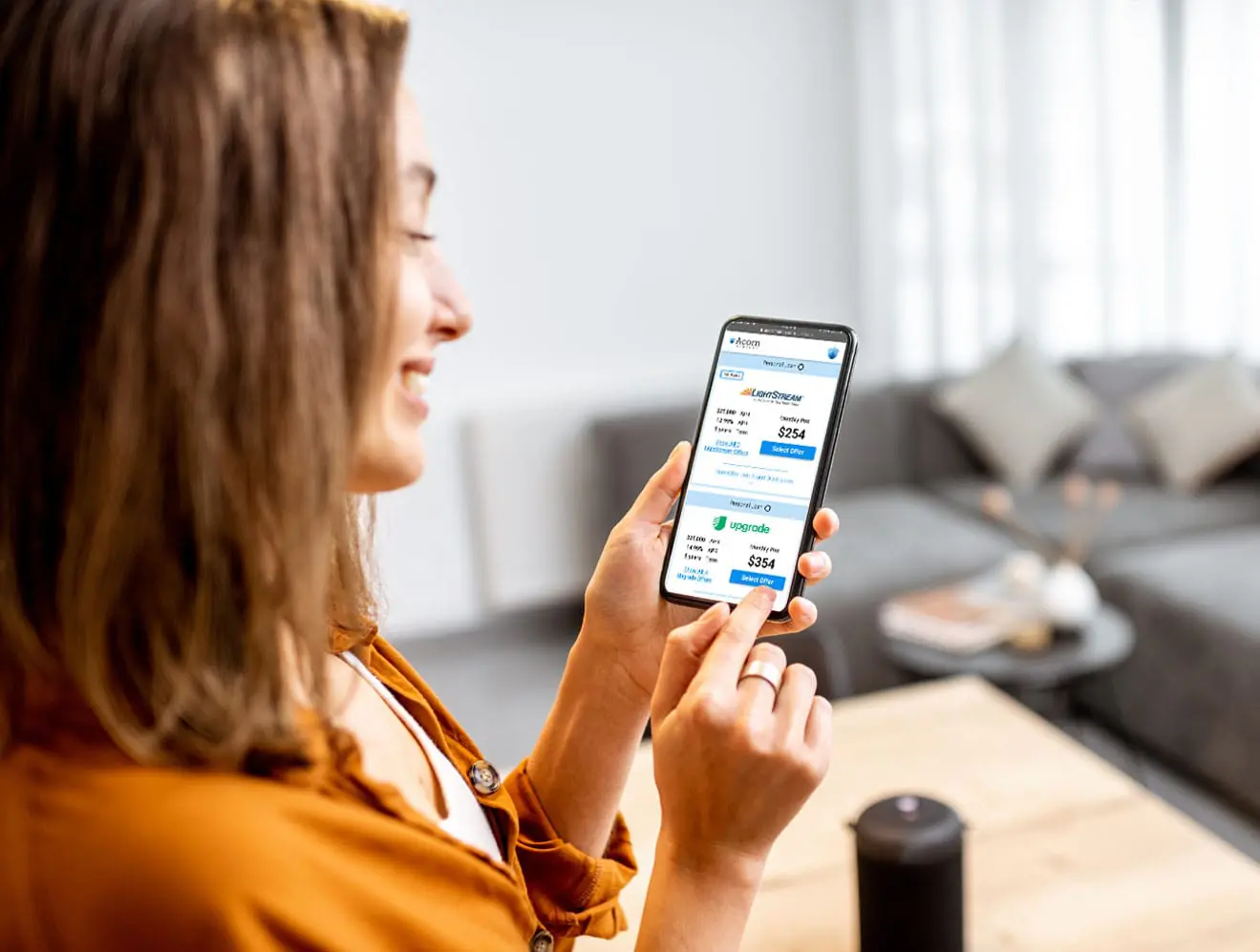 Financing for Home Office Renovations
Can you get a home office loan? How about a home office renovation loan? Some of us have been forced to work from our home recently. While others may just choose to work from home. Regardless of your situation, you can get a home office loan. In some cases, renovating a home office may even be a tax deduction.
Many people found themselves working from home during the COVID pandemic. As society slowly is returning to normal, many are finding out that they can continue to work from home and enjoy the work-life balance benefits that this prospect offers.
Check Offers
Quick. Simple. Secure.
How To Finance A Home With Acorn Finance
How To Get Finance For Home With Acorn Finance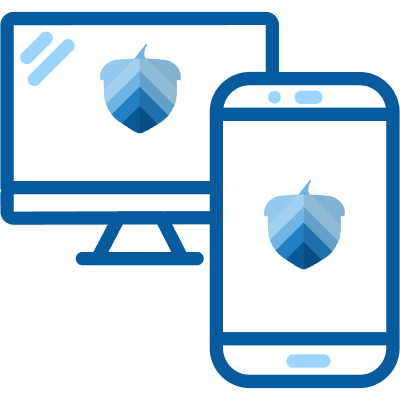 Fill out an easy online form to check for pre-qualified offers with no impact to your credit score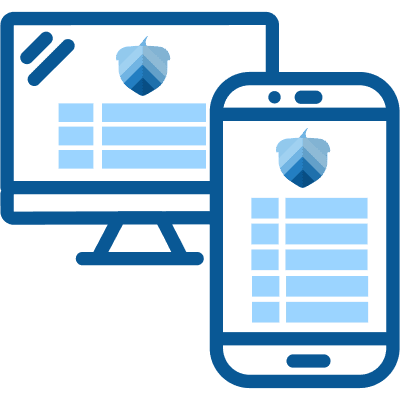 Compare terms and payment options to select the offer that's best for you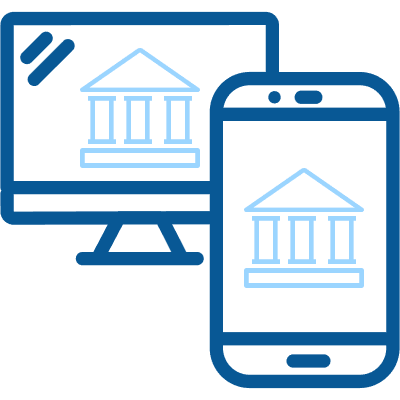 Complete your application on your selected lender's website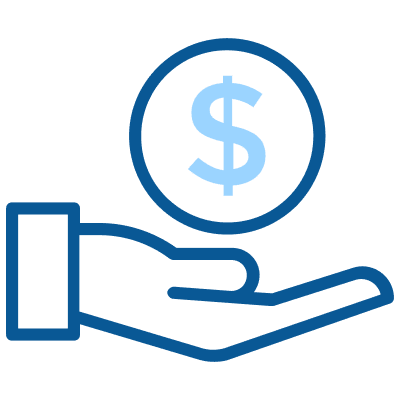 After your loan is approved, your funds should arrive within 1-2 business days2
Check offers
in seconds
Get pre-qualified for loan offers with an easy online form
Won't impact
credit scores
Checking offers will not impact your credit score
Competitive
payment options
Compare rates from our network of lenders
Receive
funds quickly
Same-day and next-day available for certain offers2
"I am adding a hot tub and other patio enhancements to my house. My experience using Acorn Finance was excellent."
Tracey E.
Kentucky | Patios & Decks
"I am extending my patio. My contractor informed me of possible financing and the Acorn Finance experience was awesome, very easy."
Monica L.
"The whole process itself was just so fluid, all the way through to the end. I was thinking it can't be this easy, but it really was!"
Janina D.
The process was very easy, simple, and quick. That checks the boxes on my list!
Diane B.
Applying for a loan and receiving funds was seamless. The experience was pleasant with no pressure or anxiety.
J. Hill G.
Learn More About Home Office Loans
So, maybe it's time to upgrade your home office from using your kitchen table to an actual home office that is properly equipped. Having a space that is functional and comfortable will ensure you can stay productive. Keep reading to learn more about home and office renovation financing.
What is the best way to finance a home office renovation?
This is a pretty loaded question so let's break it down some. For some, a personal loan may be suitable for financing a home office renovation. For others, a secured loan such as a home equity loan may be a better option. So how do you decide what is best?
If you plan to spend more than $100,000 on your home office renovation, you will most likely need to use a secured loan such as a home equity loan or home equity line of credit.
If you plan to spend less than $100,000, a personal loan may be best for a home office renovation. The upside to using a personal loan is that you do not have to provide collateral. In addition, the application and approval process is usually much easier compared to a secured loan.
To check offers for home office renovation financing, get started online at Acorn Finance.
How do you pay for a home office?
You can pay for your home office out of pocket, but it might be better to secure financing with a favorable interest rate to complete your home office renovations. If you use a personal loan, you should receive the funds as a lump sum. Once you receive funds you are ready to negotiate the best deal as a cash customer. In some cases, contractors may be able to offer financing options. You may have more negotiating power though if they think you are paying cash.
What credit score is needed for a home improvement loan?
Most lenders look for a minimum credit score no lower than 660 for a home improvement loan. A 660 credit score is in the "fair" range of credit scores and happens to be below the national average. Since there is not a specific loan for home improvement, essentially you are applying for a personal loan and a credit score of 660 seems to be the industry standard.
That being said, since 660 is the average minimum score, there are still some lenders willing to work with you if your credit score is lower. Just like some lenders will not consider your loan application unless you have a credit score above 700, some lenders will work with you even with a credit score of 600.
At Acorn Finance, most of our lending partners require a FICO 600 or above. With that being said, if your FICO is at or below 600, you can still apply. If possible, you should apply with a cosigner to increase your chance of approval.
How do I set up a home office on a budget?
You are one-hundred percent ready to get this home office setup. The only problem is, money is a little tight right now and you do not want to spend a small fortune. No worries. There are plenty of ways to save money and to set up a functional and comfortable home office.
Here are some budget-friendly tips to follow to have an office in your home:
Make a list of all essential office furniture and supplies: What are the absolute essentials that you will need? Do you need that $600 painting hanging behind your office chair? No. These should be the bare minimum items needed to function. This would include a work surface, a chair, computer equipment, office supplies, secure storage for documents, internet and phone access, lighting, and any specialized equipment that your job specifically requires.
Buy used or browse free listings: When you are looking for office furniture, make sure to browse Facebook marketplace, Craigslist, and other sites where people may be offering up older furniture for free if someone will just come and pick it up. Also, ask friends and family. Get creative.
Ask your employer to help: If you no longer go to the office regularly, maybe they have some office chairs or a desk they will no longer need. Ask for some financial assistance as well. After all, you are saving them a great deal of money by working from home.
Repurpose furniture: Your home office may be a work in progress. Got an old dining table sitting in the basement? Set it up in the office with a nice table covering until you can afford to buy a desk.
The point is, you do not have to go wild with spending to set up your new home office. Use your personal loan creatively and you can make that money go a long way.
What qualifies as a home office?
The IRS requires two basic requirements for your home to qualify as a home office for tax deduction purposes.
Regular and exclusive use: You must regularly use part of your home exclusively for conducting business.

Principal place of business: You must demonstrate that you use your home as your principal place of business.
For any tax-related concerns, you should always consult your tax advisor or CPA.
How much should I spend on a home office?
How much you should spend on a home office depends on your ambitions and taste. However, what you will spend can range between $5,000 and $22,000 if you are looking for a full remodel with new flooring, hardware, lighting, and possibly soundproofing. Some features to consider are a built-in desk, bookshelves, and cabinets. These look extremely elegant and save space as well. You can expect to pay somewhere between $1,200 and $3,900 to get built-in furniture and storage.
You may need to install new lighting fixtures to ensure you have proper lighting to complete your work tasks. Installing new fixtures can cost between $150 and $800. Good lighting can reduce eye strain.
Next, electronic and IT features should be part of your budget. New computer, printer and scanner, computer network wiring, telephone wiring and installation. All things to consider. Expect $1,000 to $3,000 on IT upgrades, if they are needed.
Other things like flooring, wall paint, decorations, are entirely up to you. They may not be required, but it is going to be a space that you spend many hours in each day. You will want to make it comfortable.
How do I easily set up a home office without an extra room?
Setting up a home office without an extra room is a difficult task for a lot of homeowners to try and accomplish. With how important a home office can be, you may wonder how you can make this work without having to purchase a home that is more expensive or build a home addition. If you have a large living room or another bedroom with room to spare, you can easily turn this into a home office that is functional.
There are a few things that you can consider when it comes to creating a home office without an extra room. Give yourself some dedicated space, whether it is a small alcove, a wall, or just a corner. You need to set aside enough space for a decent workspace. If you can find a way to give this area some privacy, that can be an added bonus. If your office is visible from your living space, you may want to find a way to close it off temporarily. This can help you separate work from life, even though they may be sharing the same space.
If others live in your home, you may want to explain how important an intimate workspace is. Working from home without an extra room can be distracting if others are constantly interrupting. Rather than letting it happen and becoming agitated, you should have an open conversation to lay down the ground rules. Without a door, others can't politely knock to see if you're busy, so how can they get your attention? Once you have a functional space laid out and all household members on board, you are ready to get to work.
How do you make a home office in a small space?
Working at home is becoming more and more popular. For some of us, working from home is preferred. But for others, it may be forced. If you are struggling to get work done at home it may be because your work space is not functional. Small home offices can be especially challenging to turn into a functional space. Perhaps, you don't have a designated office space at all but rather just a small home that you need to find room to work in. While you might be able to work at your kitchen table, this can get old after a while and may not encourage productivity. At the very least you should find room for a desk and comfortable office chair. In some cases, a standing desk can be a great solution for a small space.
If you have a small space, here are some ways you can make the most of the space you do have:
Designate a workspace: You do not want to put the home office in the living room or the kitchen because others in the family will congregate there and you may never get any of your work done. Choose somewhere that you can really concentrate and get stuff done without people in the way. Even if it's a corner with a temporary barrier.

Keep the space tidy and organized: Keeping wires tucked away and office supplies in a designated area can free up your space. A cluttered work space can be distracting, especially if the space is small.

Color schemes can help: If you have enough room for your own dedicated home office, then a color scheme may be a good idea. Think of ways that you can add in a few colors that will help you concentrate and get work done.

Windows and sunlight: Natural light can help you get work done. With lots of sunlight comes more vitamin D, which helps improve your happiness levels. This can help you concentrate and get more done during your work time.

Set up the ergonomics of the office: If you take shortcuts with this one, you may feel uncomfortable and not be able to get things done during your work time. Find comfortable chairs with the right back support to keep you at eye level with the computer and your back straight as you get work done.
Setting up your office, even when it is a small one, can be a hard thing to do. With a few key components, you will find that your office will be comfortable, can encourage concentration, and will help you get everything done during the day that you need.
How do you create a home office layout?
The exact layout that you will have for your home office will depend on the amount of space that you reserve for this space. If you have a whole room, you will have more options. If you only have a portion of a room or a small separated space in your home, you may need to get creative. Just like any other room in your house, you want your home office space to make sense. You want to enter the space and have it feel right. After all, this will be a space you need to think clearly and make important decisions. It may also be a space that you need to take Zoom calls or conference calls, so you may need to think about what the potential background will look like. If you are using a corner of another part of your home, you may be able to hang a curtain or use some kind of portable privacy screen.
Once you have an idea of the layout and the space you are working with, you can find furniture to complete the design. If you have a small space you will want to find furniture that can offer plenty of storage without taking too much room. You may also want to hang storage on the wall if you are limited on floor space. It may be worth the investment to work with a 3D design app or virtual designer to perfect the layout and finishing touches for your space. There are several online design companies that can give you customized ideas based on measurements of your space.
Can you use a business loan to build a home office?
Business loans are used to help you with purchases for your business and to help you to meet customer needs. If you are purchasing a property specifically for your small business, then you can use one of these loans to help make the purchase. If you just plan to turn a room in your home into a home office, then you usually can't use a small business loan to help with this. The good news is that a personal loan is a great way to get your home office without the hassle. And at Acorn Finance, you will be able to create the right home office for all your needs by receiving offers from some of the top lenders.
What is needed for a home office?
The items that you will need for a home office will depend on the type of work that you do. You may be able to get away with some simple items to make the office functional for your needs. A few suggestions to consider for your home office include:
Computer

Good internet service

Desk and chair

Storage to hold onto items

Printer

Webcam

Bulletin board or white board

Shelves for books and other items

The right software for your needs

Phone
You can add or take away some of the items that you want to use depending on what is going to help you best serve your customers along the way. In some cases, you may need storage for inventory or a workspace. You will need to focus on all of your needs to create a home office that supports your success.
Where should I put my home office?
The best place to create a home office is in a spare room if you have one. However, there are ways to get creative. While an extra room may provide more privacy and less noise, we don't all have an extra room. If you don't have an extra room you may want to search your house for a quiet corner that could be sacrificed for a home office. In some cases, you may be able to close off this corner, permanently or temporarily, and transform it into a home office.
Also, you might consider an outdoor space like a four-season porch, detached shed/garage, or backyard gazebo.
Working from home, though delightful, does present some of its own problems. By having a comfortable, functional, and quality devoted space for your home office, you can make sure you maintain productivity.
When it is time to make that home office renovation, consider financing your project through Acorn Finance to pay for your new work setup over time.
Acorn Finance has trustworthy lending partners that can offer APRs as low as 6.99% depending on your credit score. Individuals can discover simple and competitive payment options through Acorn Finance. At Acorn Finance, you can submit one application and receive loan offers in 60 seconds or less with no impact to your credit score. Once you have claimed the best offer and finalized the loan, you can receive funds quickly.

Discover competitive home office loan offers. . . apply online today!
How Does Acorn Finance Compare?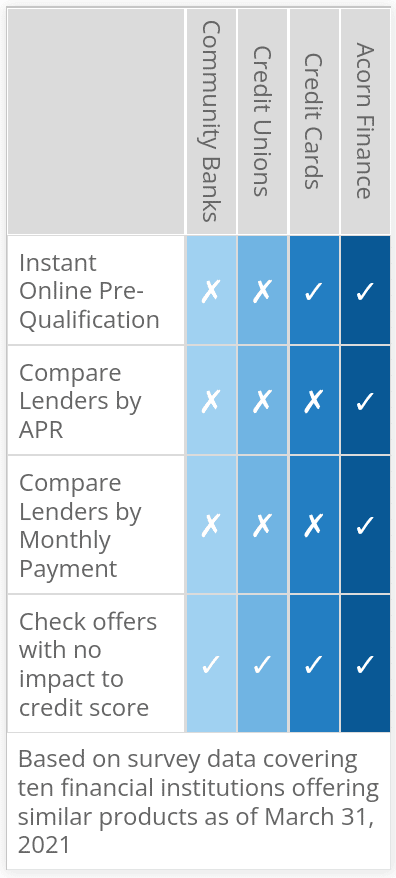 Compare Rates From Top Lenders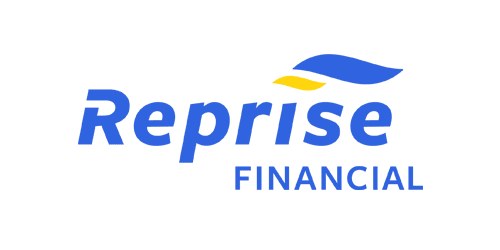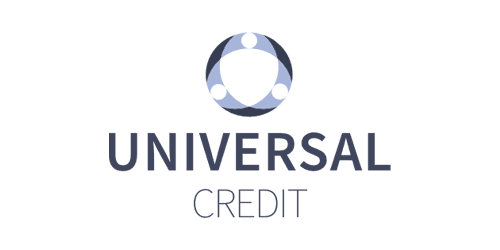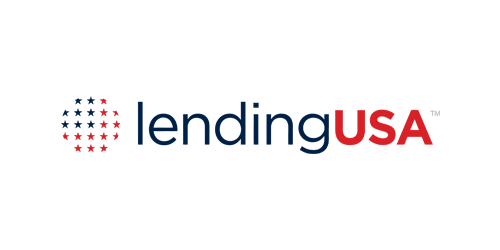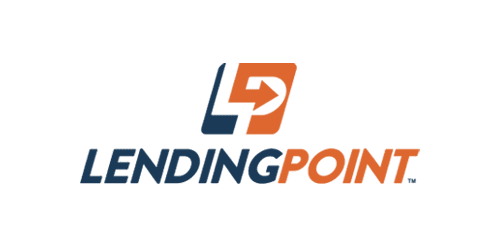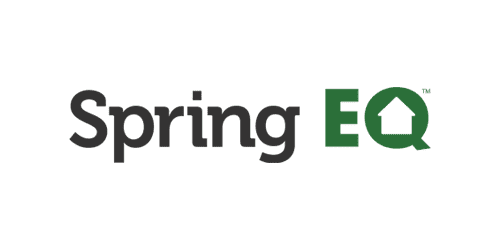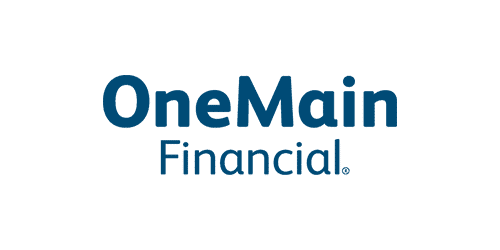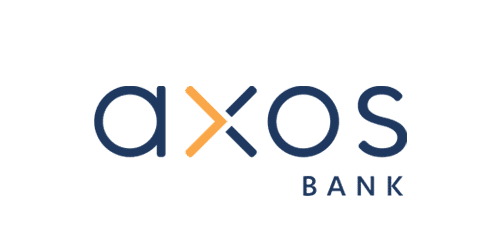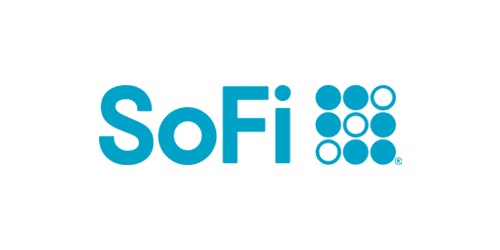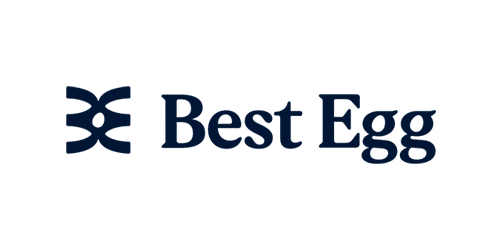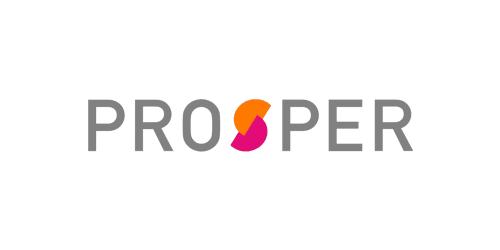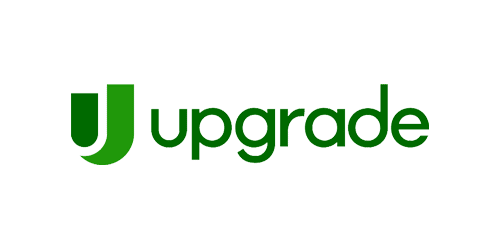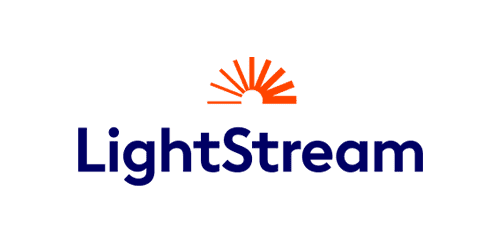 Home Office Loan Calculator
Are you a contractor?
Generate more revenue with Acorn Finance.
Offer customers the ability to finance their dreams with zero dealer fees.
Get Started
Popular Home Improvement Projects
Barn Financing Options
One home, endless possibilities
Personal Loan Information