Home Improvement Loans For Firefighters
Compare monthly payment options from several lenders in under 2 minutes.
Check Offers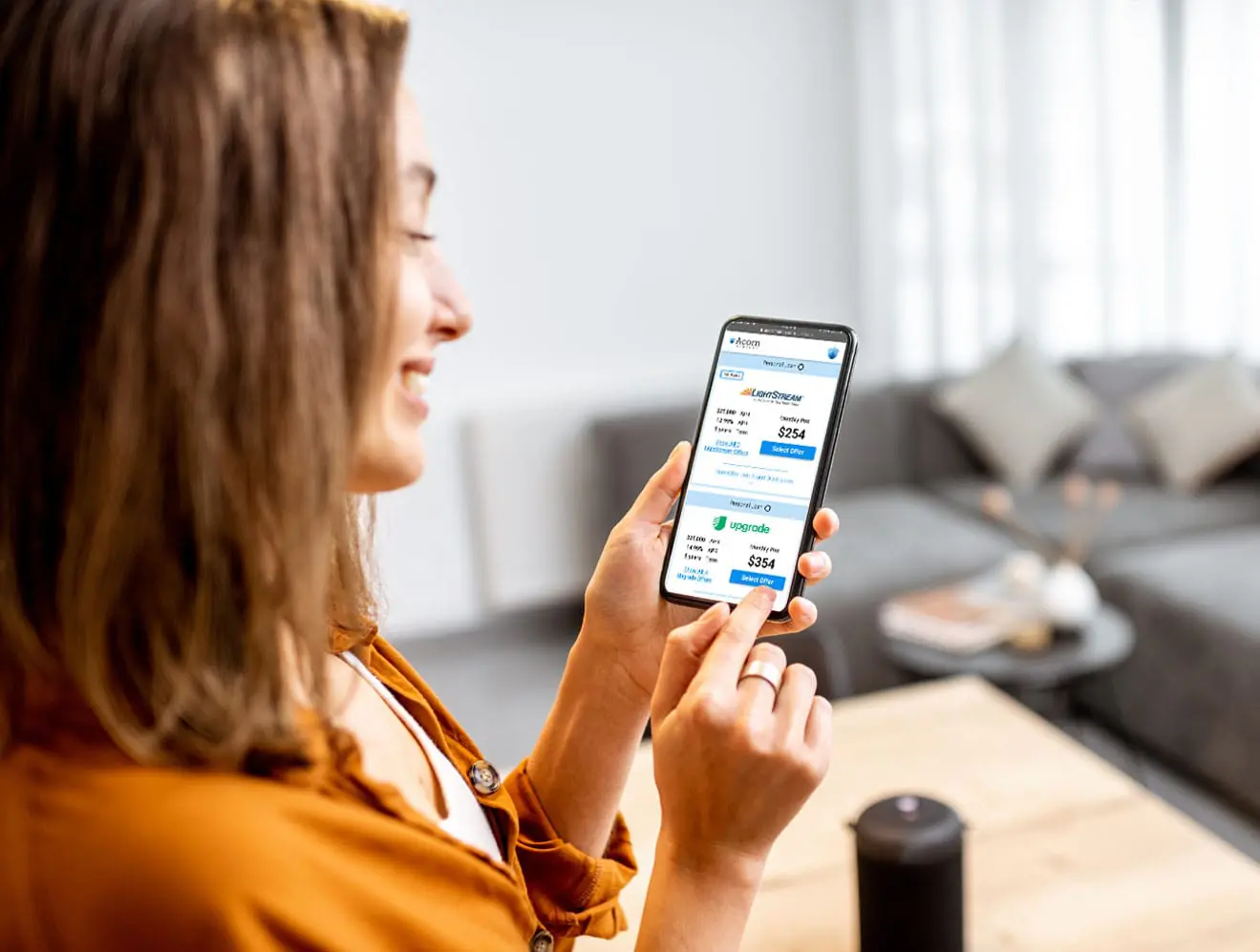 Firefighter Home Improvement Loan Options
If you are a firefighter, then you know that your job comes with a lot of risks and challenges. But that doesn't mean that you have to forgo home improvement projects while you deal with them.
In fact, there are many loan options available specifically for firefighters. Whether you're looking to remodel your kitchen or install a new fire alarm system, there's a loan out there for you. Loans are available to firefighters but others may qualify, and applicants from any occupation are welcome to check offers.
Keep reading to learn more about the different types of home improvement loans for firefighters and how to get started.
Check Offers
Quick. Simple. Secure.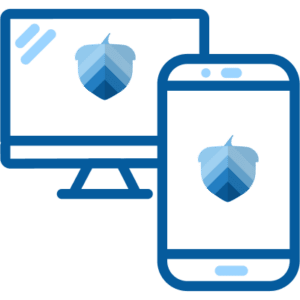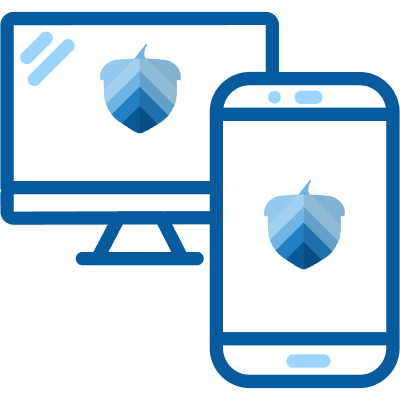 Fill out an easy online form to check for pre-qualified offers with no impact to your credit score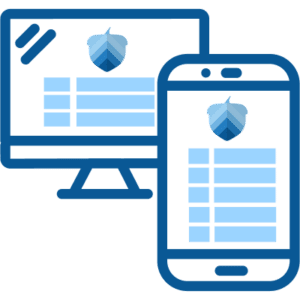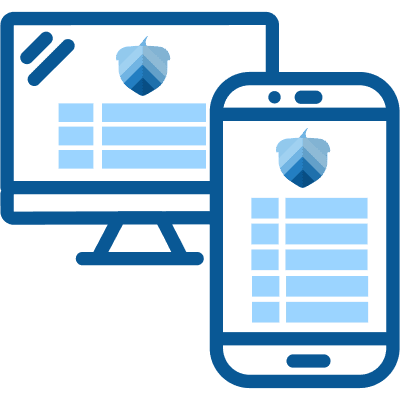 Compare terms and payment options to select the offer that's best for you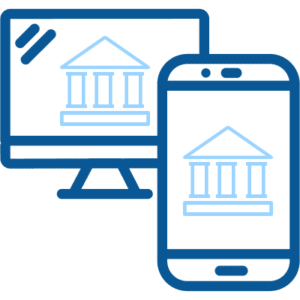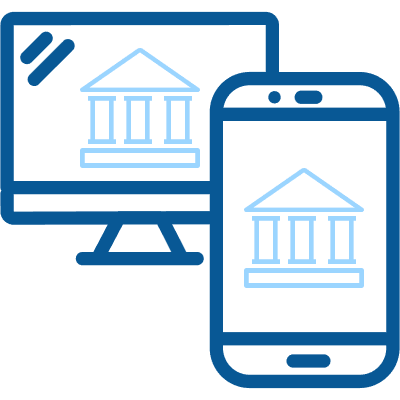 Complete your application on your selected lender's website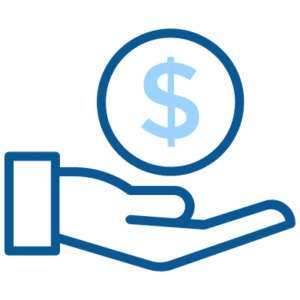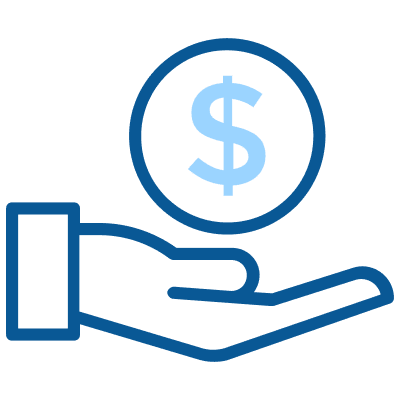 After your loan is approved, your funds should arrive within 1-2 business days2
Check offers
in seconds
Get pre-qualified for loan offers with an easy online form
Won't impact
credit scores
Checking offers will not impact your credit score
Competitive
payment options
Compare rates from our network of lenders
Receive
funds quickly
Same-day and next-day available for certain offers2
Compare Rates From Lenders in Our Network
Learn More About Home Improvement Loans For Firefighters
Keep reading to learn more about the different types of home improvement loans for firefighters and how to get started.
Do firefighters get help with mortgage?
Firefighters, like other heroes, can get help with their mortgages. There are organizations like Homes for Heroes that help find loans and programs for people who work in law enforcement, military, education, healthcare, and of course, emergency services departments, like firefighters.
Good Neighbor Next Door offers firefighter mortgage programs with discounts of up to 50% from the list price of the home. This is a program run by the US Department of Housing and Urban Development. It is one of the best options for firefighters who are interested in moving into new homes because it offers discounts of up to 50% from the list price of the home.
To be eligible, you must be a paid firefighter (not a volunteer) and live in the house for at least three years. You have to select your home from HUD's limited listings, such as FHA foreclosures, and live in a designated "revitalization area" – one that is most likely to be economically challenged.
There's also the Firefighter Next Door program, which offers home-buying grants of up to $6,000 in some areas along with things like down payment assistance. To be eligible for these mortgage benefits, you must be a paid or volunteer firefighter, EMT, or EMS. Some other fire department support staff are eligible for these, too.
There are lots of benefits associated with these programs. You can receive grants of $1000 to $6000 along with substantial down payment assistance. There is no application fee or any broker fees and you can also get a free appraisal and reduced title fees. Refinancing a home is much easier with the Firefighter Next Door program, too.
A subsidiary program of Firefighter Next Door that firefighters should look into is Firefighter Next Door: Fresh Start. This add-on program is designed for individuals with low credit scores and can help them qualify for mortgages.
Home for Heroes is another option. Firefighters along with EMTs, EMS, and paramedics are eligible. You can save an average of $2400 when you buy or sell a home. The savings come to you in the form of discounts from the participating specialists in the real estate transaction, like realtors, real estate agents, mortgage providers, title specialists, and home inspectors.
Other programs are sponsored by banks and credit unions, such as NeighborhoodLIFT from Wells Fargo. This program isn't just for firefighters or other emergency workers, but it's one that can help immensely regardless. With this program, you can get a down payment assistance grant of up to $15,000. It's meant to help individuals on modest incomes – and if you're a firefighter, there's a chance you'll qualify unless you have a high-paying leadership position.
Even credit unions offer mortgage assistance specifically for firefighters! Many offer attractive deals, especially to first-time buyers.
Can a firefighter get a VA loan?
A VA loan is a specific type of mortgage loan that is available to veterans and active members of the military. These loans are backed by the Department of Veterans Affairs, which means they come with some pretty attractive terms, including low interest rates and no down payment requirements.
VA loans provide the option to have no continuing mortgage insurance. They also have easier credit requirements than most other loans.
If you're a veteran or active member of the military, a VA loan could be a great option for you when it comes time to purchase a home.
A firefighter can get a VA loan, but like anyone else, he or she must have served in the military to be eligible for this loan. That's because it's offered through the Department of Veteran Affairs. Borrowers don't have to pay for mortgage insurance with these loans.
USDA loans are similar to VA loans in that firefighters can also qualify. Like VA loans, they don't require a down payment, but you don't have to be a veteran or active duty military member to qualify. You'll still get competitive mortgage rates and reduced mortgage insurance payments.
However, you do need to be planning to buy a home in a rural area. That's because USDA loans, unlike VA loans, are meant to stimulate growth in rural areas. Fortunately, "rural" is a broad term that, in many parts of the country, also includes some suburbs – about 97% of the country contains areas that are eligible for USDA loans.
What credit score is needed for a home improvement loan?
As a firefighter, you'll likely need a credit score of around 660 or higher to qualify for most home improvement loans. This can vary, though, with some unsecured personal loans having much lower credit score cut-offs in order to qualify.
If you're planning on taking out a home improvement loan, be sure to shop around. There are plenty of lenders out there that are willing to work with borrowers who have less-than-perfect credit. Some offer flexible repayment terms and schedules to make buying and renovating a home as easy as possible.
Ultimately, firefighters have plenty of home loan and home improvement loan options to choose from. Be sure to compare rates, fees, and other conditions to make sure you're getting the best possible deal.
Not sure where to start? Consider using an online platform such as Acorn Finance to compare personal loan offers.Here, you can get prequalified for dozens of different home improvement loans so you can find the one that's the best fit for you. Within 60 seconds or less, you can receive personalized loan offers with no impact on your credit score. When you find the loan offer that is best for your financial needs, you can move forward with the lender. Acorn Finance simplifies the personal loan process for firefighters.
Can first responders get a VA loan?
Yes, first responders can get VA loans. Again, you must have served in the military to qualify. This is more common among those who work in law enforcement and emergency response – but not a guarantee.
Many first responders (like firefighters) have served in the military so they're eligible for VA loans. Again, these loans offer incredible value, so if you served in the military or are currently serving, they should be the first place you look for mortgage and down payment assistance.
What is the best way to get money for home improvements?
There are a few key ways you can get money for home improvements. The most obvious is to save for the expense by storing money in a bank account. You can also get money loaned to you via options like a home equity loan, a home equity line of credit, a cash-out refinance, or a government loan.
Getting an unsecured personal loan from a bank or third-party lender is another option, as is financing the expenditures with your credit card. Personal loans typically do not require collateral and can offer much lower rates than a credit card. Whatever you choose, choose wisely, so you don't end up racking up astronomical interest that will take forever to pay back.
How can I get money for home repairs?
You can get money for home repairs through any of the avenues listed above, including home equity loans, home equity lines of credit, cash-out refinances, government loans, credit cards, and personal loans.
A home equity line of credit is one of the most popular ways to cover the costs for home repairs. You'll be able to tap into the value in your home whenever and however you need it. The downside of these loans is that it can take some time to get approved and that you'll be putting your home at risk if you fail to repay the loan – something that's not ideal if you're trying to find a way to fund emergency repairs or if your financial situation is already a little shaky.
A cash-out refinance is another option. This is another not-so-short-term option, since it can take a few weeks for you to shop around for the right rate and terms and for the process to be completed. However, if you have equity in your home, a cash-out refinance might end up being the most economically sound choice.
For emergency situations, you might want to look into a homeowners insurance claim first. For instance, if your roof was damaged by a storm, there's a good chance that your homeowners insurance can chip in to cover the costs.
You can also apply for government home repair assistance under the FHA 203(k) and Limited 203(k) programs. Another government resource is through the USDA Section 504 Home Repair program. If you have low income and live in a rural area, funds from this program can help you repair or modernize your home. There are additional grants under the auspices of this program that are meant for homeowners who are older than the age of 62.
For extremely dire situations where an emergency made your home unsafe or unsanitary to live in, you may want to look for funding from relief organizations like the Federal Emergency Management Agency or the Red Cross. You might not be able to use these funds to restore your home to its pre-emergency condition, but they can make it livable again.
Personal loans are one of the easiest ways to get money for home repairs. For situations where money is needed quickly, you should especially consider a personal loan.
Is a home improvement loan tax deductible?
Home improvement loans are tax-deductible in certain cases. You can only deduct secured loans (meaning your home is used as collateral). You may only deduct the interest and fees paid in that year – not the money that went toward the principal balance. For the expenses to be tax-deductible, you must have used the loan to fund "substantial improvements" to your home – not just basic repairs to maintain the status quo.
Is the Hero program worth it?
Hero Rewards savings through Homes for Heroes can help you save an average of $2,400 when you buy a home. It's a way to get something back (as a thank you!) for your service. It's definitely worth it!
What is the helper act?
The Helper Act of 2021 is a bill that offers mortgage assistance to people who work in law enforcement, education, emergency response, and other public service roles. As a firefighter, you'll qualify. The goal is to provide zero-down loans for people who have devoted their lives to public service.
It stands for Homes for Every Local Protector, Education, and Responder. It is administered by HUD/FHA and offers 100% financing, no monthly mortgage insurance, and a one-time premium of 3.6%. There are no geographic restrictions, either, so you can apply for these benefits regardless of where you live.
Do firefighters get special mortgages?
There are lots of special mortgage programs out there that are designed specifically to help firefighters. These include the Good Neighbor Next Door program from HUD, Firefighter Next Door and the Firefighter Next Door: Fresh Start programs, Homes for Heroes, NeighborhoodLift from Wells Fargo, and more.
There are more than 2000 different down payment assistance programs in the United States. Many are geared toward firefighters.
For more firefighter-specific mortgage programs in your area, check out the list of the National Council of Firefighters Credit Unions. You can also do a basic Internet search for firefighter mortgage programs in your city or zip code.
What can firefighters deduct on taxes?
Firefighting is similar to other professions in that there are certain things you can deduct on your taxes. Professional fees and dues are an example. You can deduct the cost of your firefighter uniform (and any upkeep) if these aren't provided to you by your employer.
You can deduct educational expenses if they're required by your employer along with house dues and meal expenses (if you're required to eat or pay dues as a condition of employment). In some cases, equipment repairs and travel expenses may be deductible, too.
Can a firefighter write off meals on taxes?
In some cases, firefighters can write off their meals on their taxes. As a firefighter, you are often required to eat meals at the station house. If you are required to make payments to a common mess fund or must pay regardless of whether you are at the station to eat those meals, then the payments may serve as write-offs on your taxes.
Can firefighters write off personal loans?
Personal loans are tax-deductible for firefighters just as they are for other taxpayers. There aren't many exceptions here, if any. You can write off a personal loan if it's a secured loan. It must be used for business expenses or for home improvements on a primary home. These home improvements must be used to substantially improve the house and add to its value. Basic repairs do not count.
Again, in most cases you'll just be deducting interest and fees that you paid – money that went toward the principal doesn't count. You must also take the itemized deduction when you file your taxes, so the amount must be worth it in order for you to be willing to avoid the higher threshold of the standard deduction.
If you're a firefighter and are looking for a way to make some home improvements, then a home improvement loan may be the right option for you. We've outlined some tips to help you get started on your search for the perfect loan.
Keep in mind that each of these lenders offers different terms and conditions, so it's important to do your research before settling on a loan. Consider using a tool like Acorn Finance to compare rates and terms – and find the best loan for your needs.
I am adding a hot tub and other patio enhancements to my house. My experience using Acorn Finance was excellent.
Tracey E.
Kentucky | Patios & Decks
I am extending my patio. My contractor informed me of possible financing and the Acorn Finance experience was awesome, very easy.
Monica L.
Texas | Patios & Decks
The whole process itself was just so fluid, all the way through to the end. I was thinking it can't be this easy, but it really was!
Janina D.
Kentucky | HVAC
I am adding a hot tub and other patio enhancements to my house. My experience using Acorn Finance was excellent.
Tracey E.
Kentucky | Patios & Decks
I am extending my patio. My contractor informed me of possible financing and the Acorn Finance experience was awesome, very easy.
Monica L.
Texas | Patios & Decks
Compare Rates From Top Lenders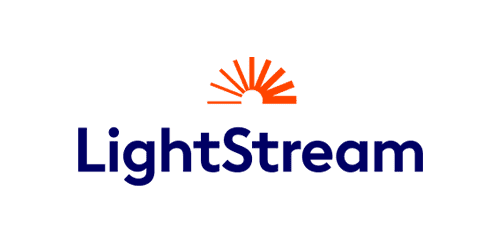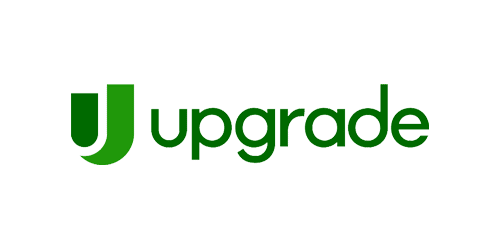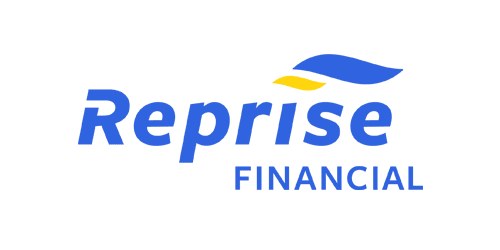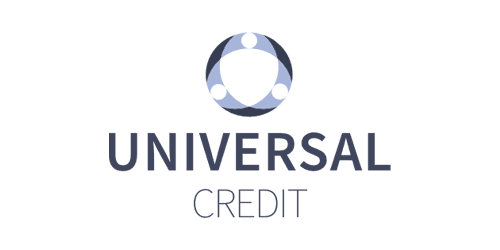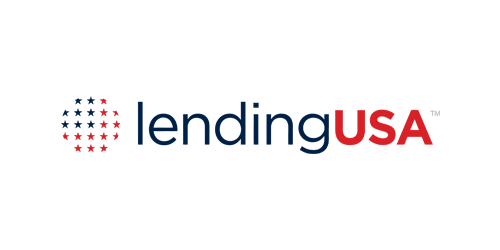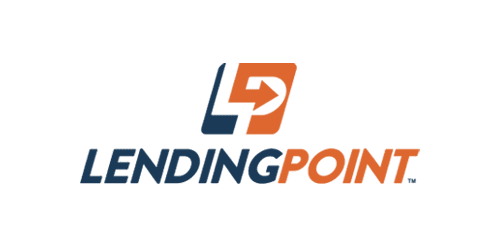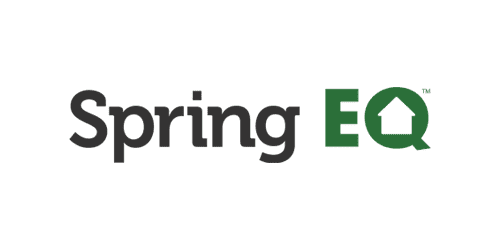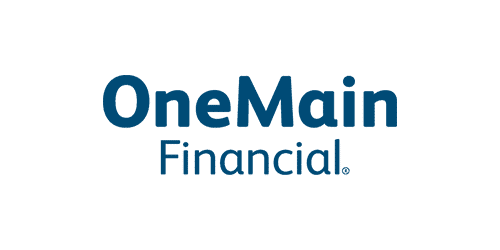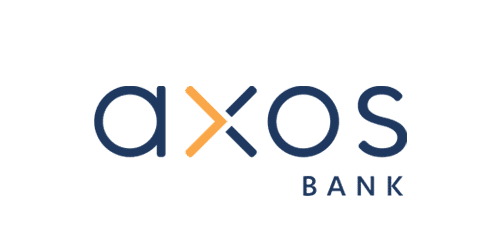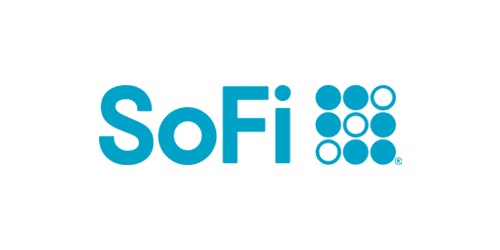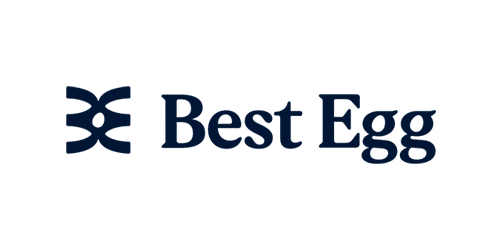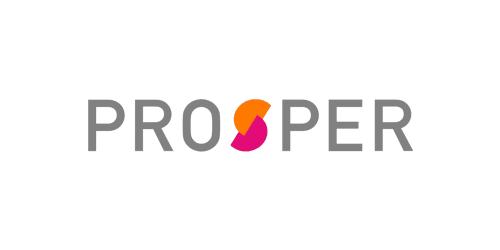 Are you a contractor?
Generate more revenue with Acorn Finance.
Offer customers the ability to finance their dreams with zero dealer fees.
Get Started
Popular Home Improvement Projects
Barn Financing Options
One home, endless possibilities
Personal Loan Information