Debt Consolidation Vs Home Improvement Loans
Compare monthly payment options from several lenders in under 2 minutes.
Check Offers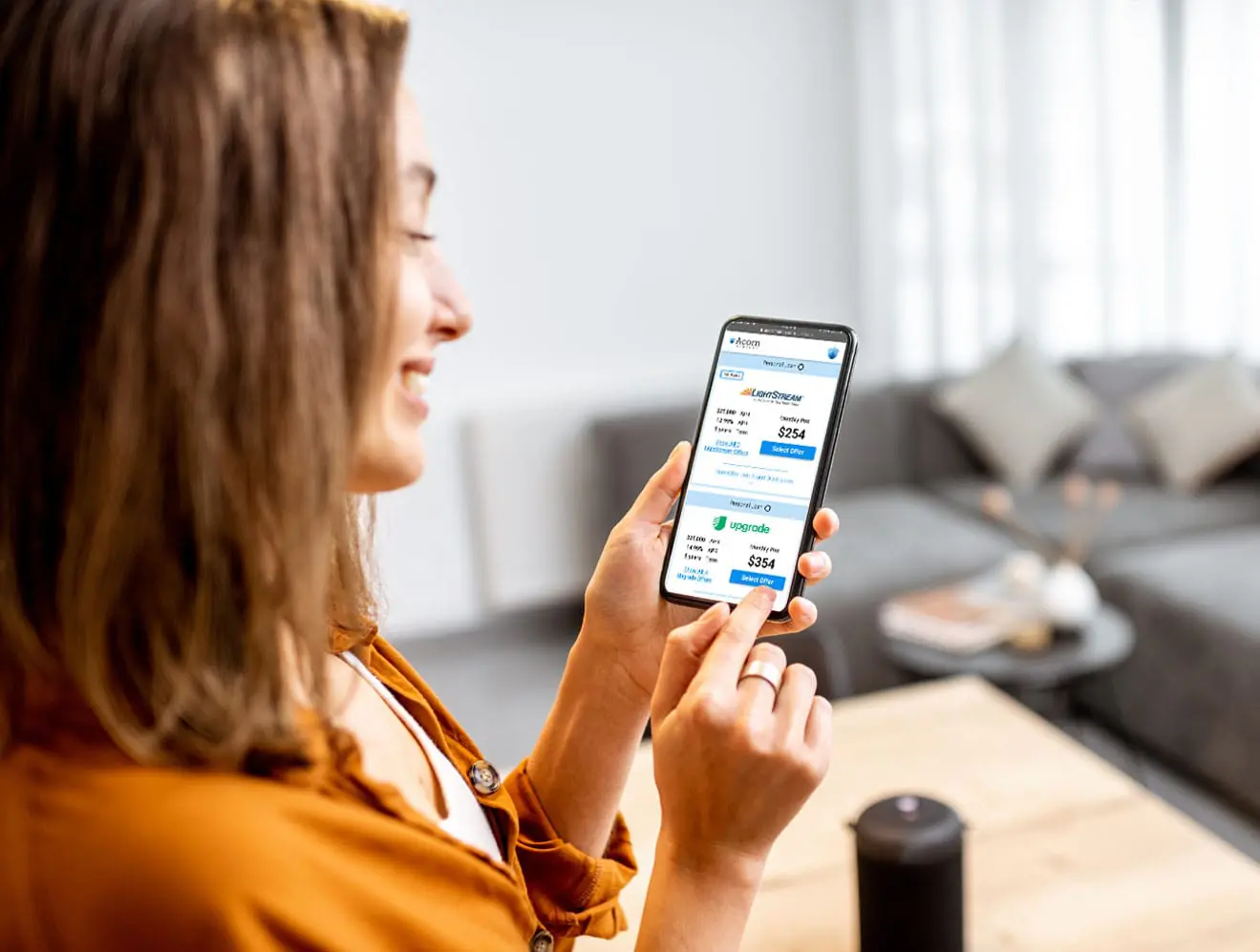 Should You Get A Debt Consolidation Loan vs Home Improvement Loan?
Is it possible to use a home improvement loan to pay off debt? This is a question that many homeowners are asking these days. With interest rates so low, it can be tempting to take out a home improvement loan in order to pay off high-interest debt. But is this actually a wise decision?
Check Offers
Quick. Simple. Secure.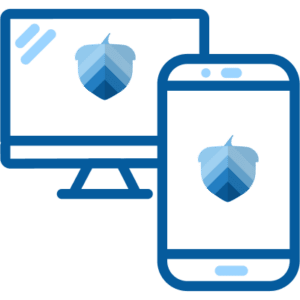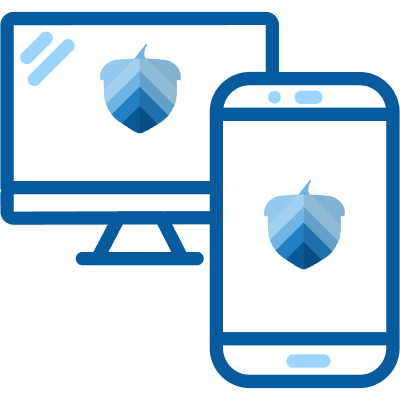 Fill out an easy online form to check for pre-qualified offers with no impact to your credit score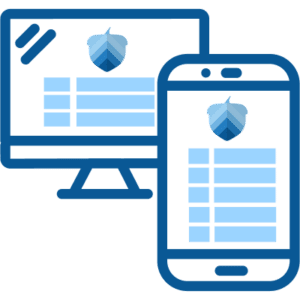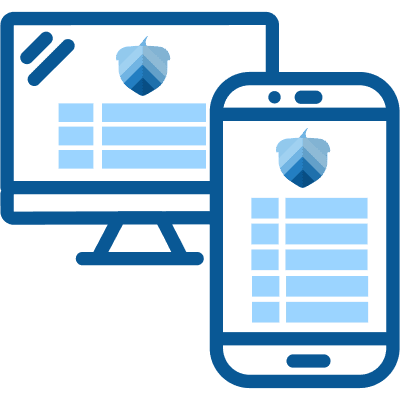 Compare terms and payment options to select the offer that's best for you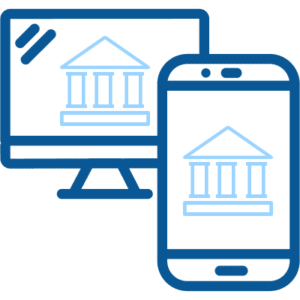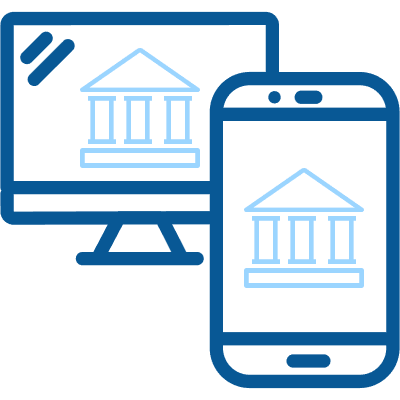 Complete your application on your selected lender's website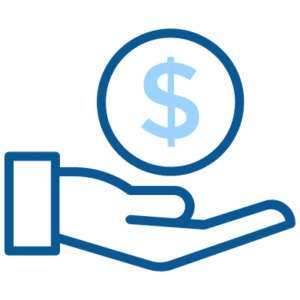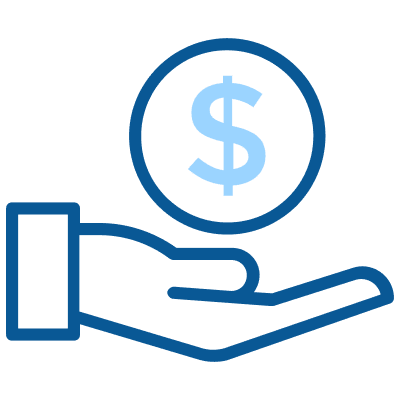 After your loan is approved, your funds should arrive within 1-2 business days2
How It Works
Check offers
in seconds
Get pre-qualified for loan offers with an easy online form
Won't impact
credit scores
Checking offers will not impact your credit score
Competitive
payment options
Compare rates from our network of lenders
Receive
funds quickly
Same-day and next-day available for certain offers2
Compare Rates From Lenders in Our Network
Learn More About Debt Consolidation Vs Home Improvement Loans
There are other types of home improvement loans you can get, too. Although secured loans like home equity loans can be used to pay off debt, it's not a great idea. That's because your home will be jeopardized if you fail to pay back the loan.
Can you use a home improvement loan to pay off debt?
It depends on what kind of home improvement loan you have. Personal loans are some of the most common home improvement loans. They are unsecured loans, meaning your house is not on the line when you take out this kind of loan. While home improvement is one of the most common projects funded by a personal loan, you can also use it to pay off debt.
Is debt consolidation a good reason for a loan?
Debt consolidation is a process that many homeowners use to manage their debt. The idea behind it is to combine all of your high interest debt into one loan with a lower interest rate. This can save you money in the long run and make it easier to pay off your debt – but is consolidating your debt a good reason to take out a loan?
Again, that depends. Debt consolidation may allow you to repay your debt faster and to simplify your finances. This is helpful for the borrower with lots of different payment dates and amounts to remember. In some cases, you may get lower interest rates and tap into a more convenient, consistent repayment schedule – something that can be helpful when it comes to paying down your debt.
If you have numerous high interest loans, debt consolidation might be a good choice to help you lower your interest rates. In most cases, you'll only be eligible for these kinds of loans if your credit score has improved dramatically since you took out the original loans. If your credit score is about the same – or worse – than it was when you applied for those original loans, you probably aren't going to get a low enough interest rate to make a debt consolidation loan worth your time.
Debt consolidation also isn't a great choice if you haven't addressed the reasons why you have so much debt in the first place. If you're overspending, paying off your debts with a debt consolidation loan won't help much if you just plan on racking up more debt in the future.
That said, if your finances are in a good place and you fully understand the risks and rewards associated with debt consolidation, it can be a smart way to save some money and reduce the overall amount of time it takes for you to repay your debts.
Debt consolidation allows you to combine several outstanding loans into one single loan. This can reduce the number of interest rates and payments that you need to worry about. It can dramatically improve your credit, helping you reduce the chances of a late payment or missed payment. It can also help you stay organized since it will give you a clearer idea of when all of your debt will be paid off.
You'll need to do some calculations and crunch the numbers on this, but in many cases, debt consolidation can help you pay your debt off a bit faster. Since your individual loans are no longer accruing so much interest separately, you'll save more on interest in the long run. However, it's important to keep in mind that debt consolidation often comes along with extended loan terms so you'll need to be careful about paying ahead so you can get rid of the debt early.
Why does debt consolidation typically not save money?
Although there are some benefits to debt consolidation, it often doesn't save money – at least, not as much money as you might hope. For starters, consolidating your debt isn't a guarantee that you won't go into debt again. You need to come up with a realistic budget and stick to it.
Also, debt consolidation loans frequently come with fees. These include loan origination fees, balance transfer fees, and closing costs. Some even have annual fees! Many debt consolidation loans come with added costs so you might end up paying more to consolidate the debt than what it's worth.
Not only that, but when you take out a debt consolidation loan, the repayment timeline starts from day one. It can last as long as seven years. You might be paying lower monthly payments, but if you're making those payments for a longer period of time, you're going to end up paying more in interest over time.
If you happen to miss a payment when you're paying back a debt consolidation loan, this can cause major issues as well. Not only will your credit score take a hit – like it will if you miss a payment on any kind of loan – but you might also be subjected to added fees. Therefore, it's important that you take a close, hard look at your budget to make sure you can actually cover the new payments and that you have them plugged into your calendar. Take advantage of autopay if you can, too, so a simple mistake doesn't end up costing you big time.
Unbeknownst to some borrowers, you may end up paying a higher rate for your debt consolidation loan than what you pay on your individual rates to begin with. Research is key to make sure you get the best deal.
If you do decide to take out a debt consolidation loan, it's important that you do so with an understanding of how it will play into your budget and overall finances. You shouldn't use a debt consolidation loan as a go-ahead to go on a free-for-all spending spree. Debt consolidation often creates the illusion of having more money than you actually have – so it's easy for borrowers to fall into the trap of paying off their debts only to find that they owe just as much five years later.
Does debt consolidation affect credit rating?
Debt consolidation can impact your credit rating, both for better and for worse. Applying for a debt consolidation loan might cause a temporary dip in your credit score at first. That's because you'll have to have a hard credit inquiry. However, over time, a debt consolidation loan can improve your score if it's easier for you to get your payments in on time.
Don't forget – this piece is responsible for about 35% of your overall credit score – so if you've struggled with this in the past, it's a good reason on its own to consider a debt consolidation loan.
Are renovation mortgages a good idea?
A home renovation loan, also known as a renovation mortgage, is a good idea if you're taking on a major improvement. The caveat here is that to get the maximum return on your investment (and tax benefits), you should only get a loan for an improvement that will add significant value to your home.
Are home improvement loans amortized?
Some home improvement loans are amortized. In an amortized loan, you'll be required to make scheduled payments that are applied to both the interest and principle. The payment will first go toward the interest expenses and then toward the principal amount if there's any left over.
Home equity loans and personal home improvement loans are almost always amortized loans that are structured in this way. The exception is a home equity line of credit. Because a HELOC will give you access to a continuous stream of funding for your home improvement project, you'll only pay the interest until you're done with the project. During the period of the draw, you can only make interest payments.
What are the disadvantages of consolidation?
Debt consolidation can be beneficial, but there are significant disadvantages that you'll need to consider when deciding if this is right for you. First, if you're using a home improvement loan to take care of the debt consolidation, you're putting your property at risk (for a secured loan, at least). Plus, the term of the loan might be longer than what you had for the terms of the debt obligations you consolidated.
Again, it's also important to look into the annual fees (as well as other fees) and interest rates charged by all involved parties. That way you can make sure you're getting the best deal – it's not necessarily guaranteed.
How long does debt consolidation stay on your credit report?
Debt consolidation stays on your credit report as a hard inquiry for two years. Paying off your balances or missing payments stays on just as long as paying other types of loans (or not).
This is often confused with a debt settlement. A debt settlement, on the other hand, even with no late payments, stays on your credit report for quite some time. It can stay on your report for seven years.
What are the risks of debt consolidation?
Debt consolidation isn't risky in and of itself. However, you need to make sure you're getting the best deal. Debt consolidation loans temporarily ding your credit score. Your score should go back up as long as you make your payments on time, though.
That said, you might not always receive the best rates with your debt consolidation loan. In some cases, you may end up paying additional fees that cost more than what the original loans would have in the first place. You could wind up with more debt than what you started with!
Debt consolidation is really only a good idea if you have a large amount of debt. Otherwise, the fees and credit check that are necessary for a new loan really aren't worth it.
You also need to have other plans in place to improve your finances so that you don't get back into the same situation later on. While some loans, like debt you might owe for medical bills, are completely unavoidable, that's not the case for most. If you're overspending, you run the risk of falling right back into the same habits when you consolidate your debt.
Debt consolidation can be risky if your credit score hasn't changed much since you took out the original loans. If your credit score is about the same as it always was, then you probably won't get interest rates on a debt consolidation loan that are much better than what you paid originally.
Do debt consolidation loans go into your bank account?
Yes. When you receive a debt consolidation loan, a lump sum can be deposited into your bank account. You can then use this money to pay off each of your previous accounts of debt. It's similar to a balance transfer, but the key here is that you need to take care of this task yourself. Some lenders offer direct payment to creditors so they pay off current debts and roll the balance into the new loan.
What are the 5 C's of credit?
It's important to remember the 5 C's of credit when applying for and taking out any kind of loan – including a debt consolidation loan.
When comparing debt consolidation vs. home improvement loans, remember to check the five C's of credit: character, capital, collateral, conditions, and capacity.
Character is a term that refers to your credit history, which is a reflection of how you've handled debt in the past. Capacity refers to your ability to repay loans – most lenders consider your "capacity" as it relates to your income. They'll look at your debt-to-income ratio to get an idea of how much debt you have relative to how much money you make.
Capital is any kind of savings, investments, and assets that you can put toward a loan. An example is a down payment – the larger your down payment is, the better your loan terms and interest rate will be.
Collateral is something that's required for secured loans or credit cards – your house on a home improvement loan would be an example. If you don't make your payments, the lender can take your collateral.
Finally, conditions. Conditions are the other bits of information that a lender might use to determine whether you qualify for credit and which kinds of terms you receive. A lender might weigh things such as how you plan to use the money, the state of the economy, industry trends, and other factors before offering you a line of credit. Most of these are factors that you can't control – but they're still important when it comes to how much money a lender is able to give you.
Can I get a mortgage after debt consolidation?
Depending on the timing, a debt consolidation loan can hinder or help your efforts. Because it reflects as a hard credit inquiry, this can cause a short-term drop in your credit score. It can also increase your overall debt load (albeit temporarily) due to loan origination fees. This could cost you thousands of dollars more in interest if you're planning on getting a mortgage right after consolidating your debt.
However, if you wait long enough, consolidating your debt into a balance with a lower APR will help you pay down your balances faster. That can help you get approved for a better mortgage with lower interest rates a bit more easily.
If you are considering a home improvement loan, it is important to weigh all of your options and make the best decision for your financial future. Debt consolidation may be a better choice for some homeowners, while others may find that a home improvement loan will save them money in the long run. Before choosing the best option, be sure to do plenty of research.
I am adding a hot tub and other patio enhancements to my house. My experience using Acorn Finance was excellent.
Tracey E.
Kentucky | Patios & Decks
I am extending my patio. My contractor informed me of possible financing and the Acorn Finance experience was awesome, very easy.
Monica L.
Texas | Patios & Decks
The whole process itself was just so fluid, all the way through to the end. I was thinking it can't be this easy, but it really was!
Janina D.
Kentucky | HVAC
I am adding a hot tub and other patio enhancements to my house. My experience using Acorn Finance was excellent.
Tracey E.
Kentucky | Patios & Decks
I am extending my patio. My contractor informed me of possible financing and the Acorn Finance experience was awesome, very easy.
Monica L.
Texas | Patios & Decks
Compare Rates From Top Lenders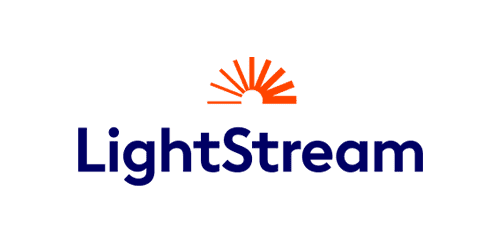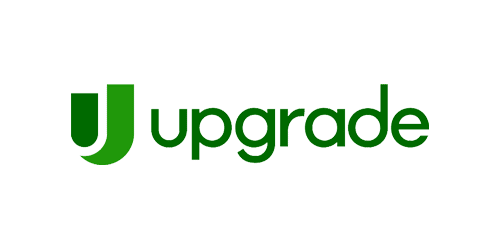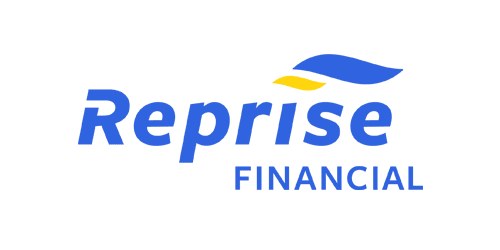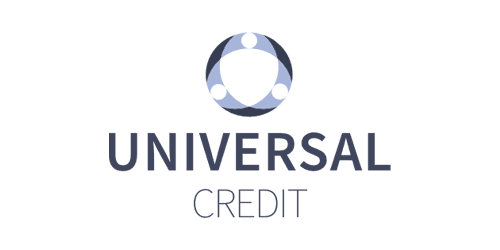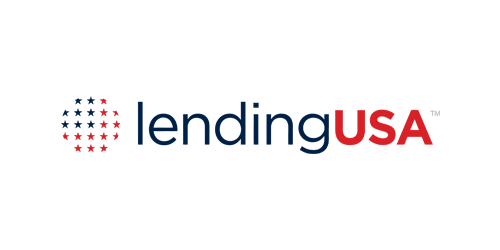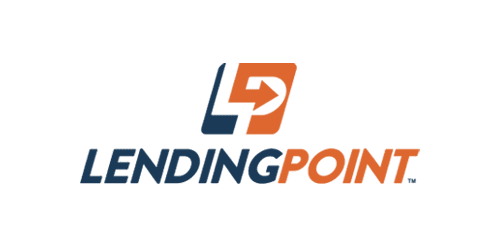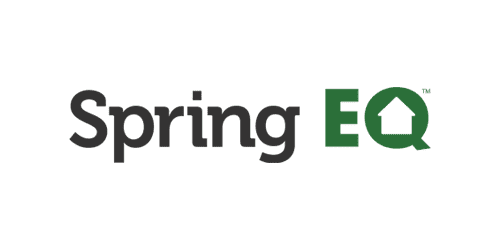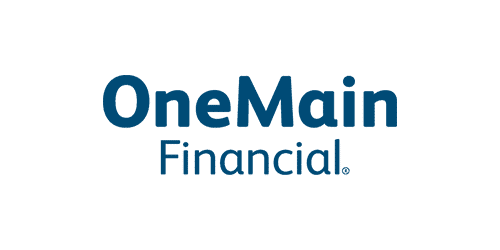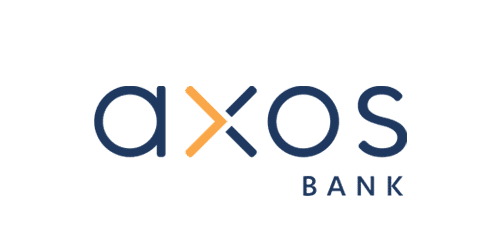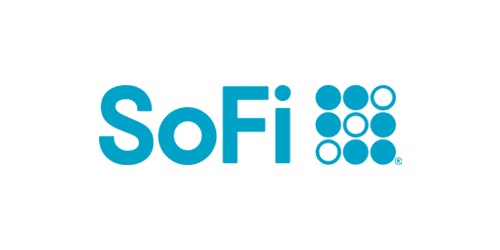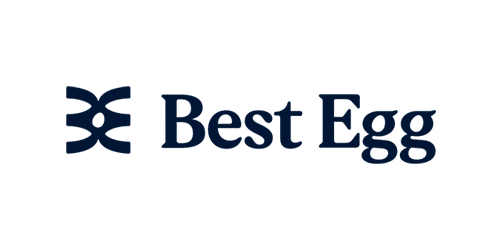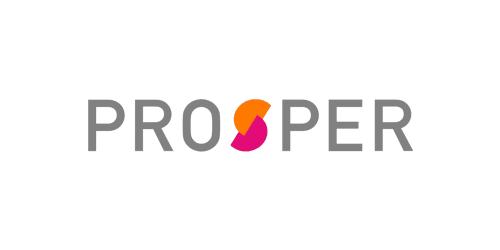 Are you a contractor?
Generate more revenue with Acorn Finance.
Offer customers the ability to finance their dreams with zero dealer fees.
Get Started
Popular Home Improvement Projects
Barn Financing Options
One home, endless possibilities
Personal Loan Information